The Cabins
Somers Bay Log Cabin Lodging in Somers, Montana has been providing guests with a unique Montana lodging experience since 1998. Seven adorable log cabins that in total can accommodate 22 guests. The cabins range from studios to one and two bedrooms. Located within a two minute walk to Flathead Lake Somers Beach, 45 minutes to Glacier National Park & Blacktail Mountain Ski Area and 10-15 minutes to downtown Lakeside, Bigfork and Kalispell.
Free WiFi
A/C & Heat
Flat Screen TV's
Fresh Ground Coffee
Coffee Pots
Private Gas BBQ Grills - we provide the gas
Mixture of Kitchens and Kitchenettes which include a full range or two electric stovetop burners.
All Cookware & Dish-ware
Microwave
Toaster
Mixture of Mini & Standard Fridge/Freezer
Cornhole - upon request
Turkish Bath Linens
Down Comforters
Microfiber Twill Duvet Covers
Makeup Wipes
Redken All Soft Shampoo & Conditioner
Montana Made Custom Hand/Bath Soap
Laundry Facility (coming 6/2023)
Walking Distance to Somers Beach & Downtown Somers
Flathead Lake Views
Wildlife Guests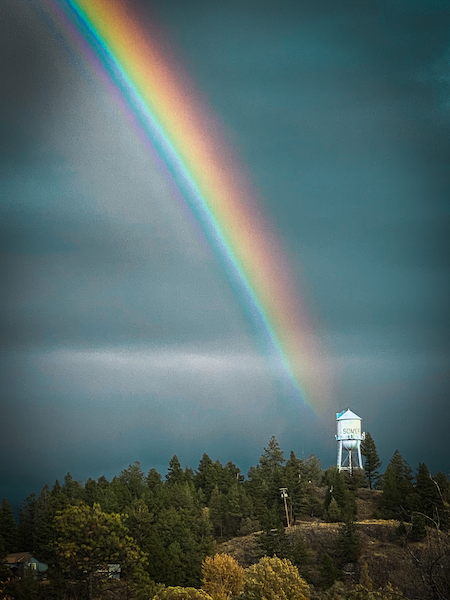 *Pets: Sorry no pets are allowed at this time.
Cabin 1
ONE BEDROOM | SLEEPS 4
   This little log cabin sits on the front of our property giving it spectacular views of Flathead Lake. Watch sail boat races and beautiful sunrises right from your covered porch!  The bedroom (queen bed) sits snug at the end of the cabin, providing privacy for guests who need separate sleeping arrangements. This is the first cabin on your right as you pull up our driveway, therefore it is closest to the road and has a little road noise.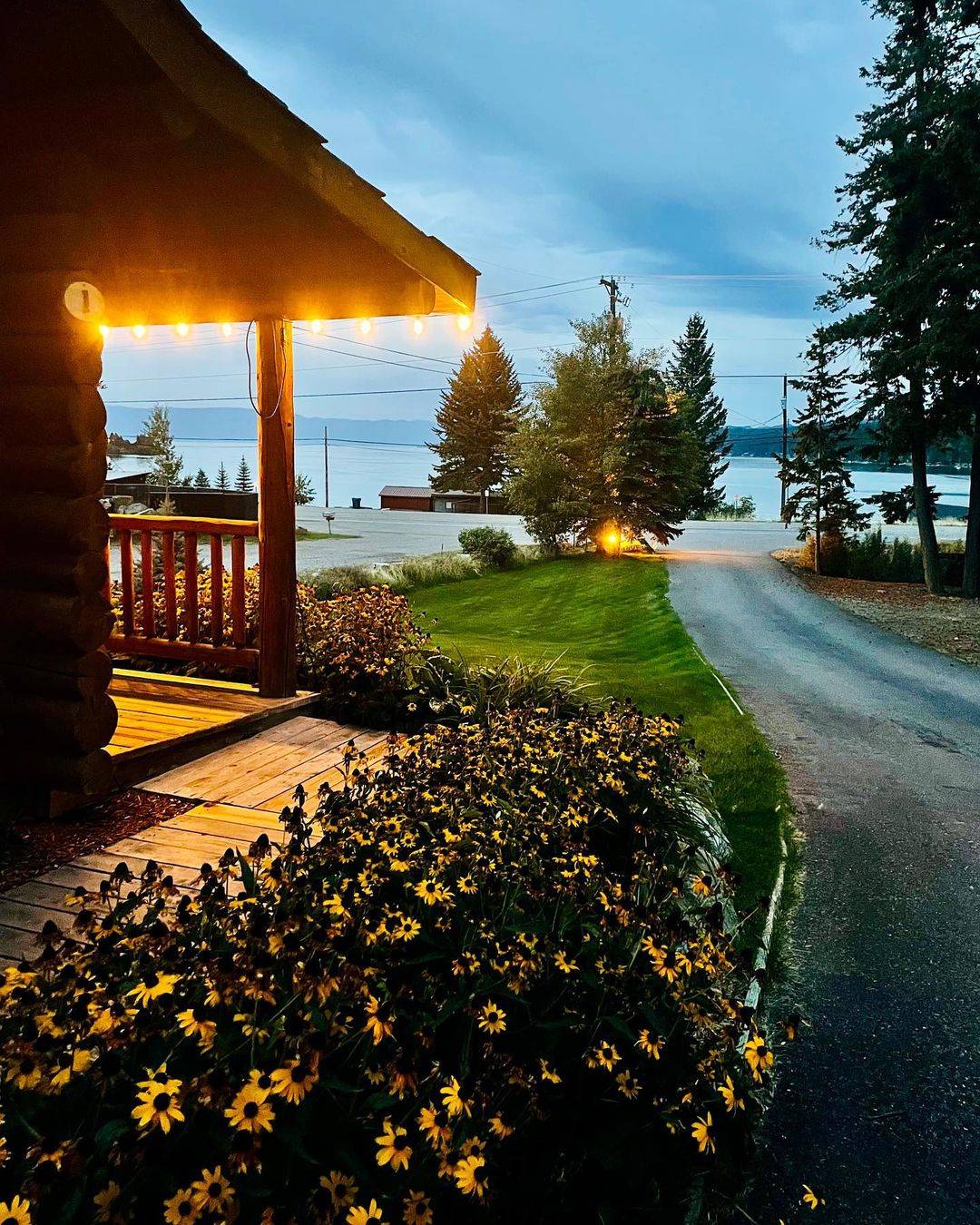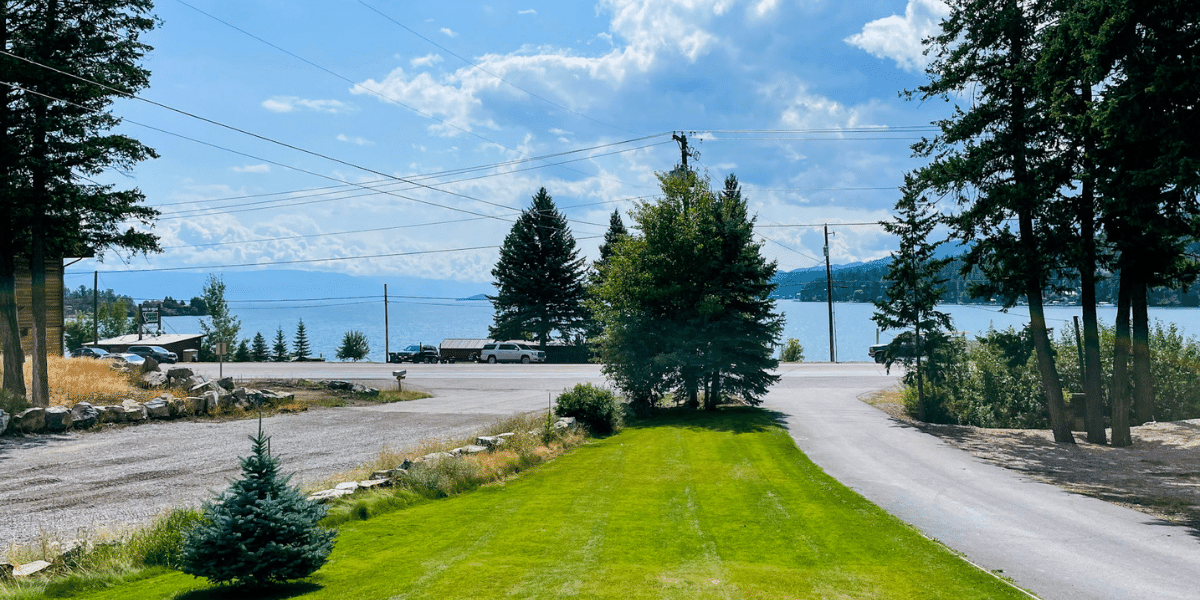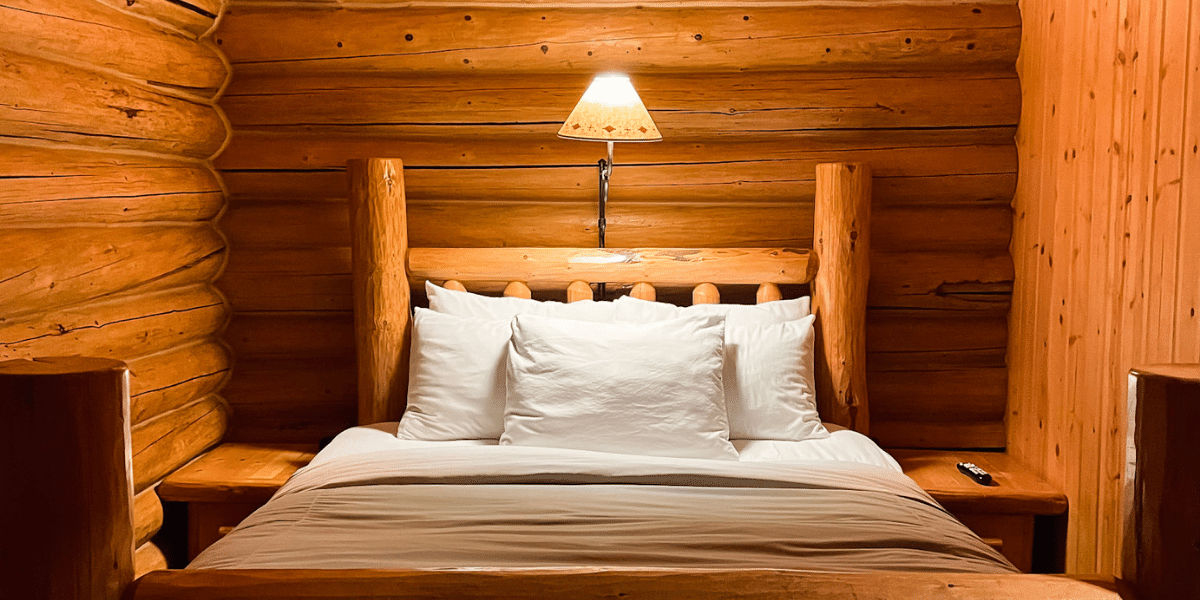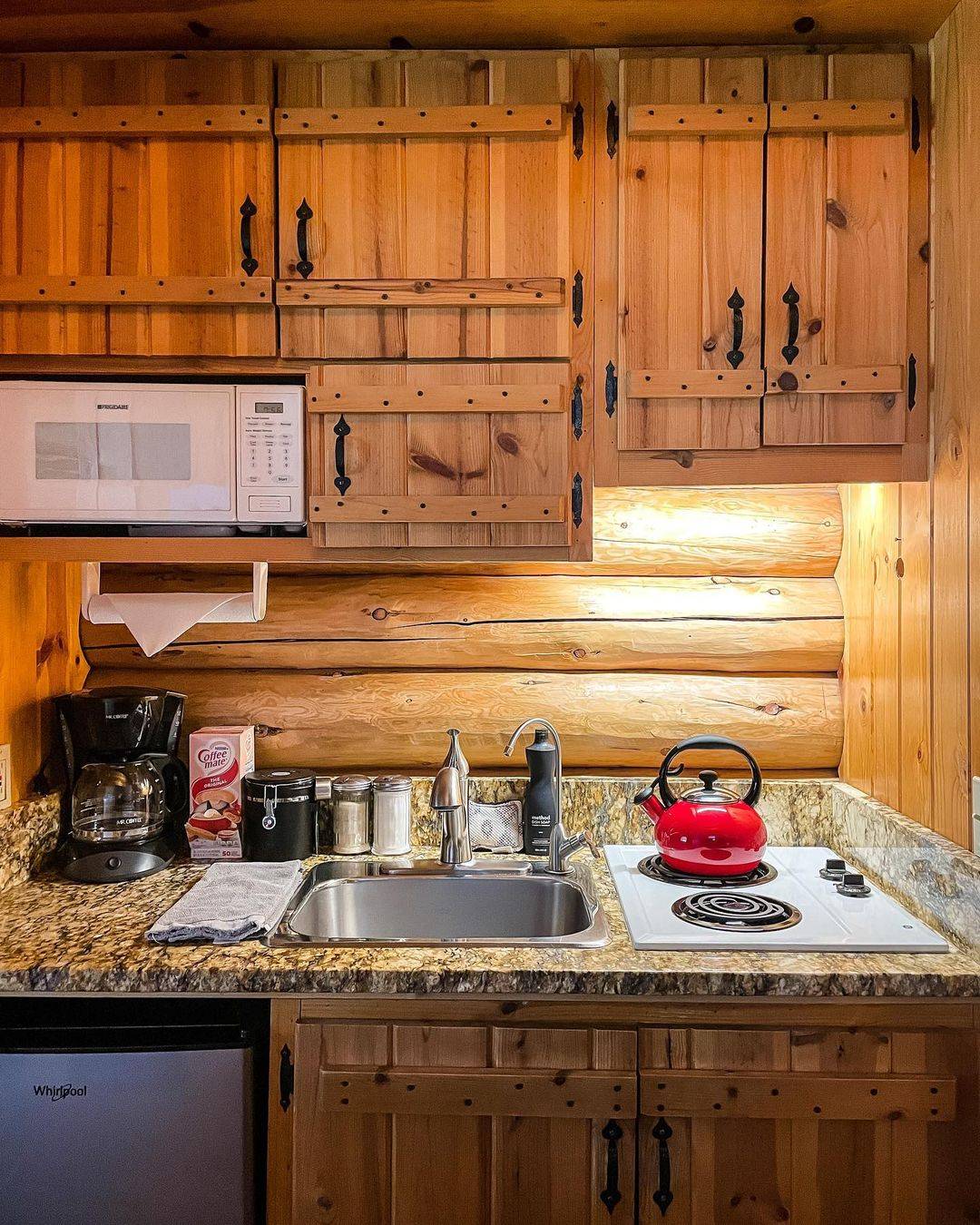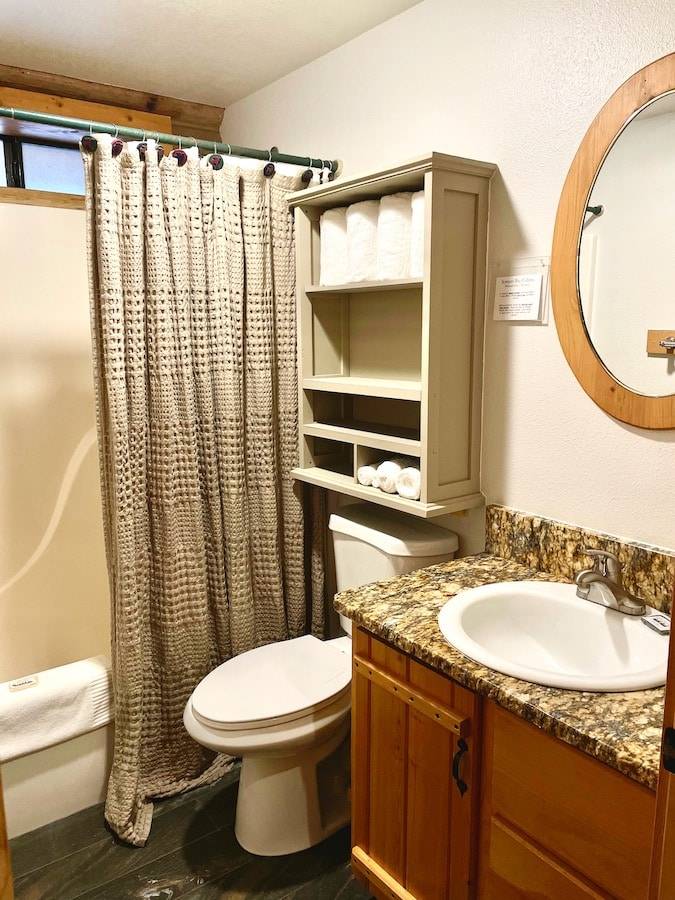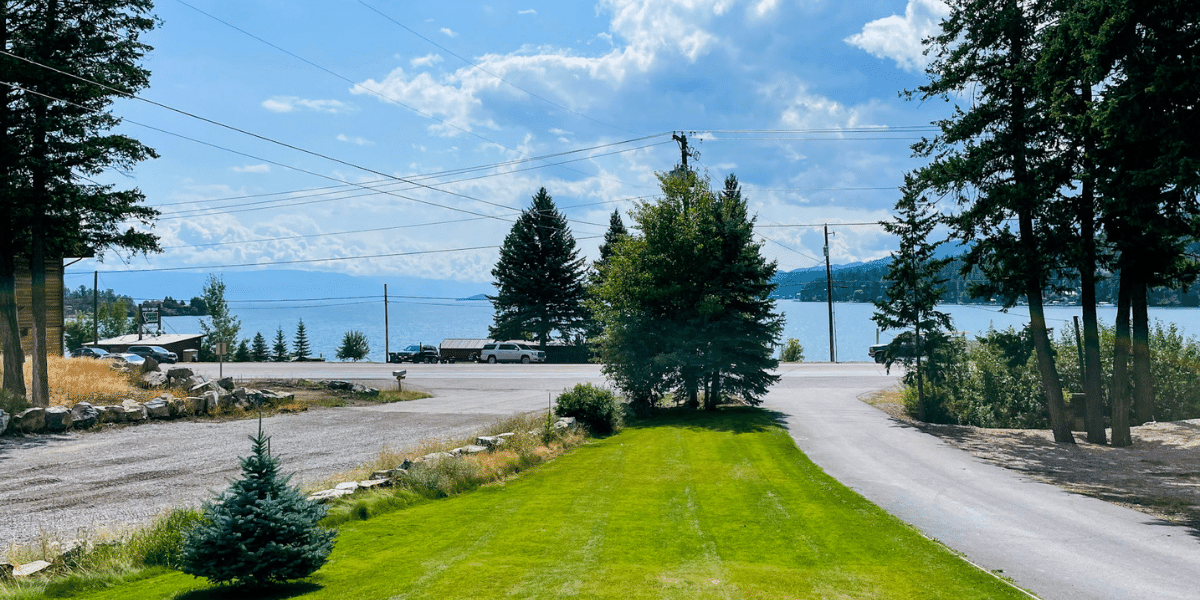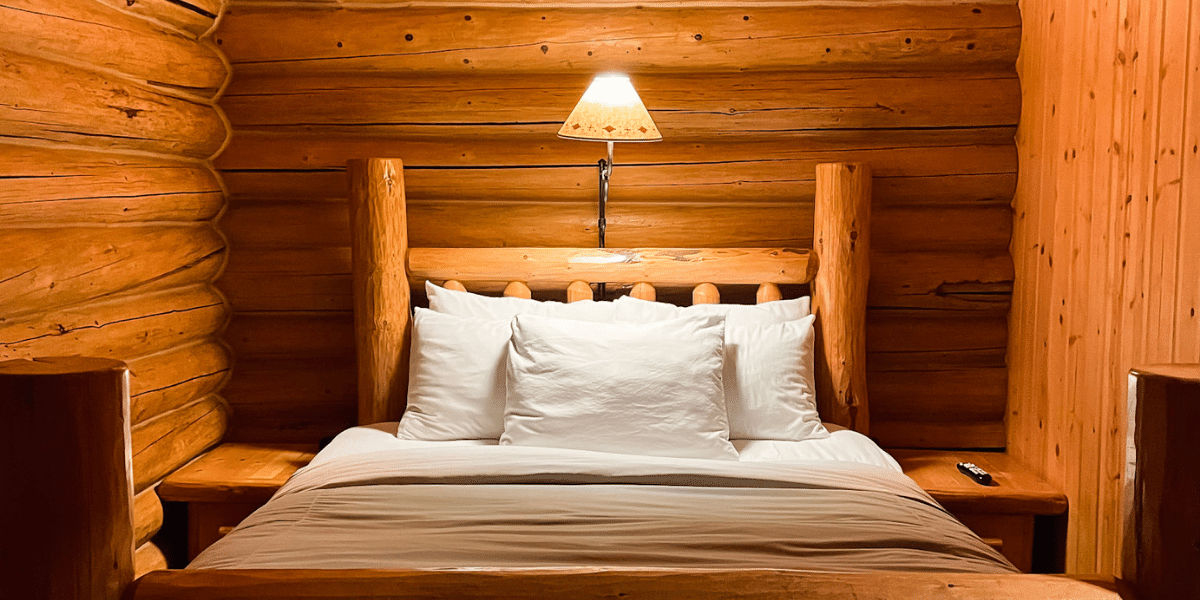 Cabin 7
ONE BEDROOM | SLEEPS 4
Our quaintest cabin on property is a one bedroom cabin that is situated in the back corner of our lodging premises and is boarded by natural habitat and undeveloped property. Wide view angles of Flathead Lake can be seen from the living room, and from the kitchen and bedroom the views are of the forest; which bears, deer and turkeys can almost always been seen.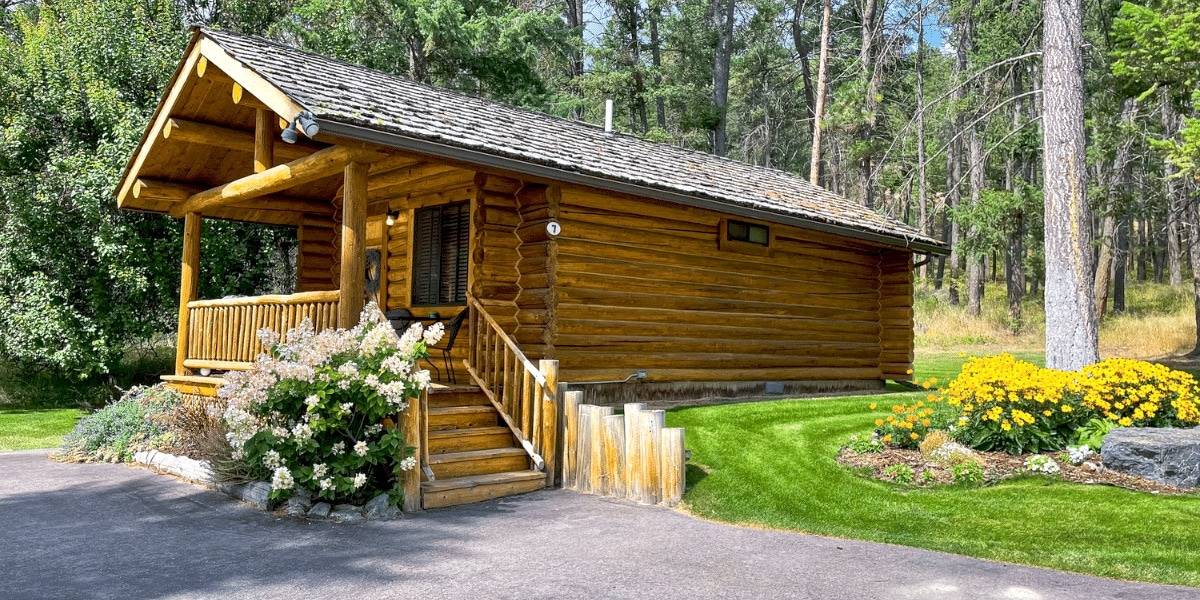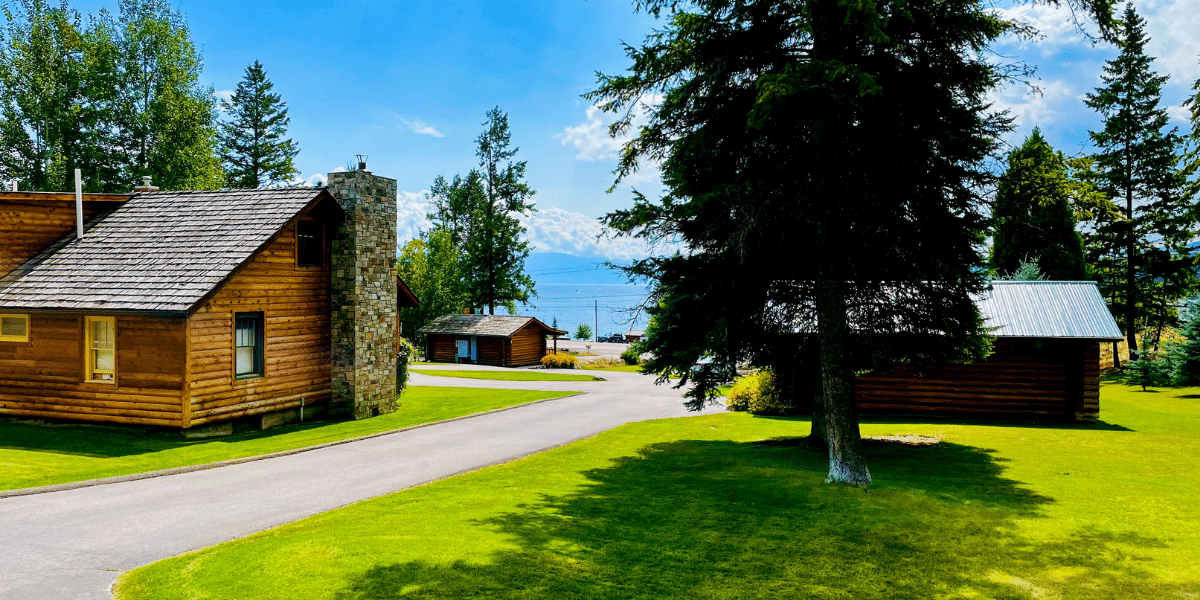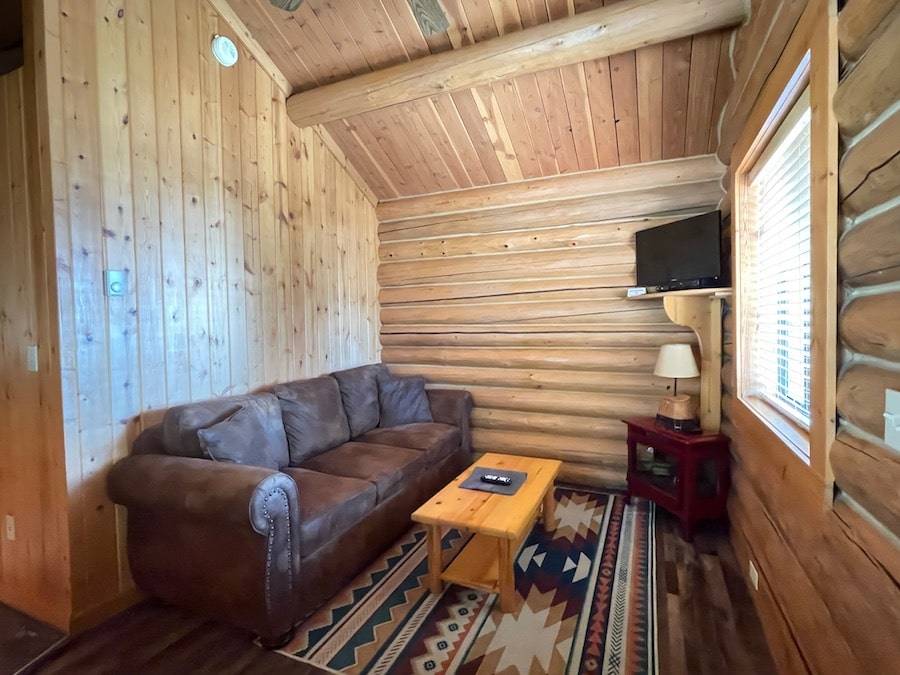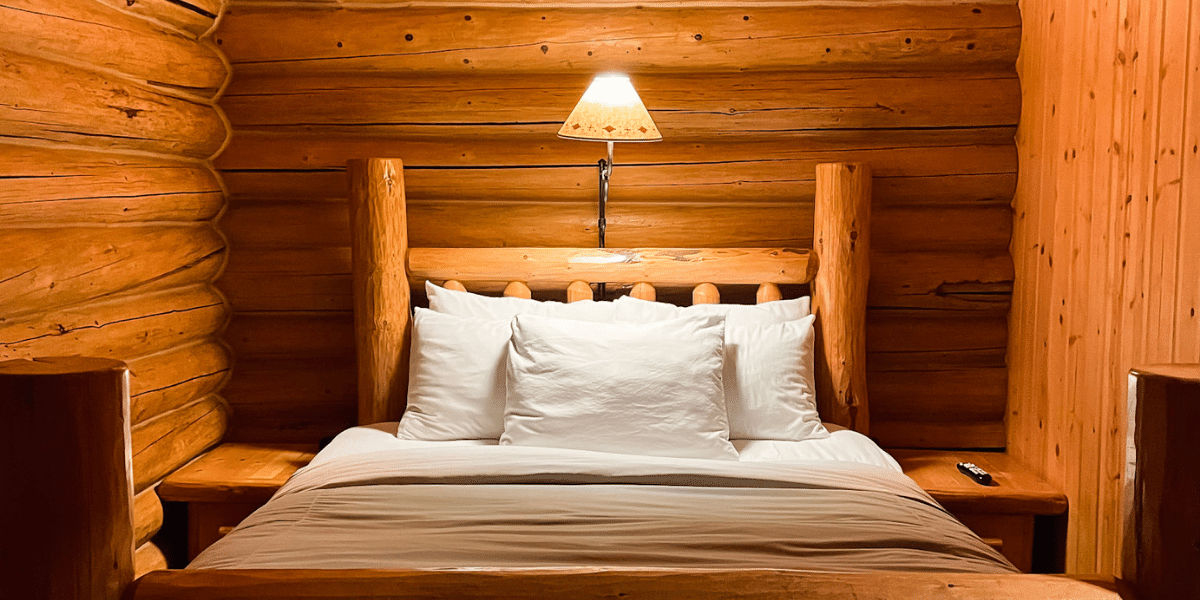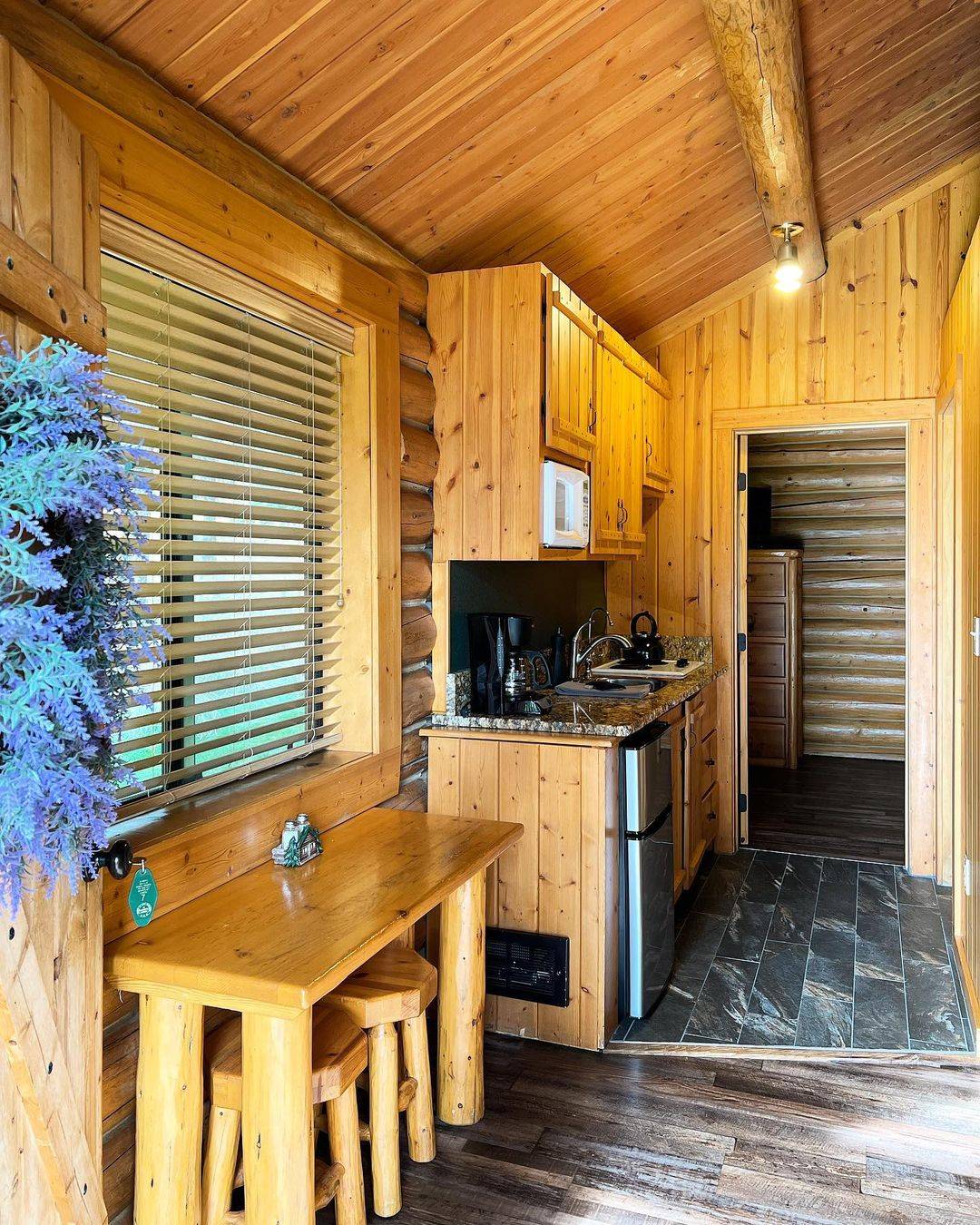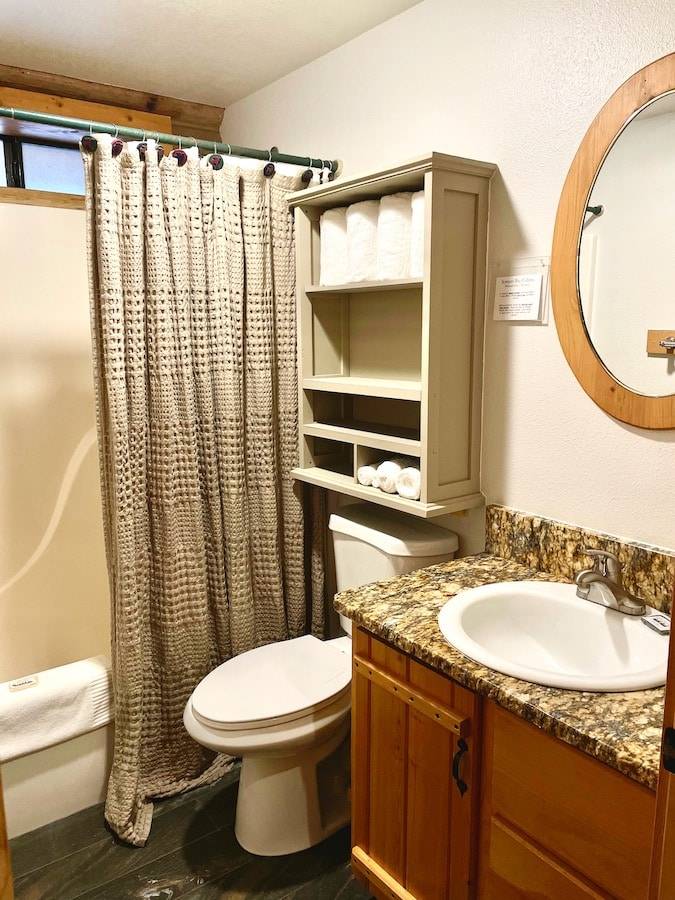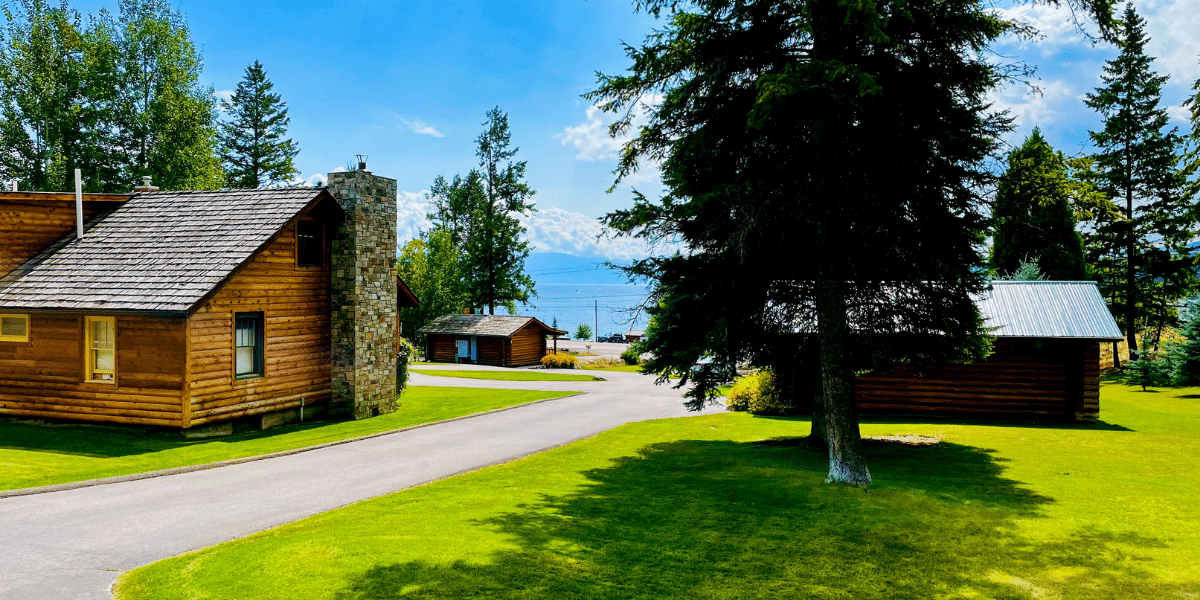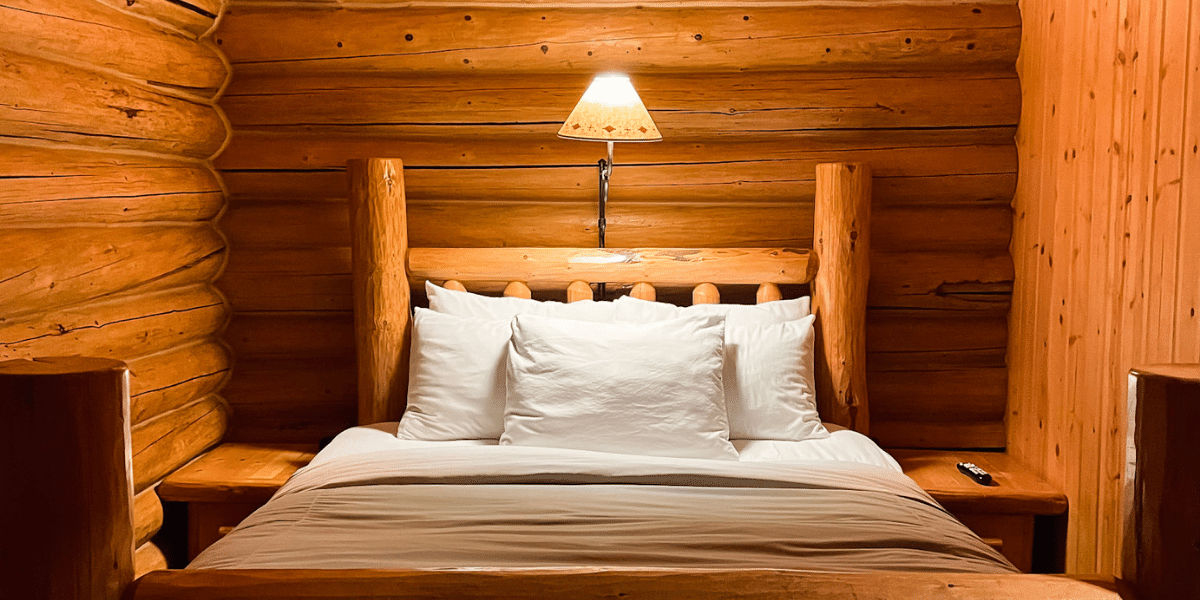 An Outstanding Experience…
"Our stay at Somers Bay Log Cabin Lodging was an outstanding experience from start finish! We were checked into our cabin by Tia, who was so kind and professional. The cabin itself was just perfect for our needs. Great decor that really suits a log cabin and the area. The cabin was spotless and so comfortable, and had everything we needed to ensure an easy and convenient stay. We will return without hesitation and will recommend to anyone looking for lodging in the area."
Cabin 12
KING STUDIO | SLEEPS 2
Get a feel of Montana in this adorable log cabin that sits directly across the road from the iconic Flathead Lake. Take in beautiful views of Somers Bay and enjoy the colorful sunrises, full moon rises and spectacular sunsets from the cabin's private covered deck or from inside through the large windows.  This is the first cabin on your left as you pull up our driveway, therefore it is closest to the road and has a little road noise.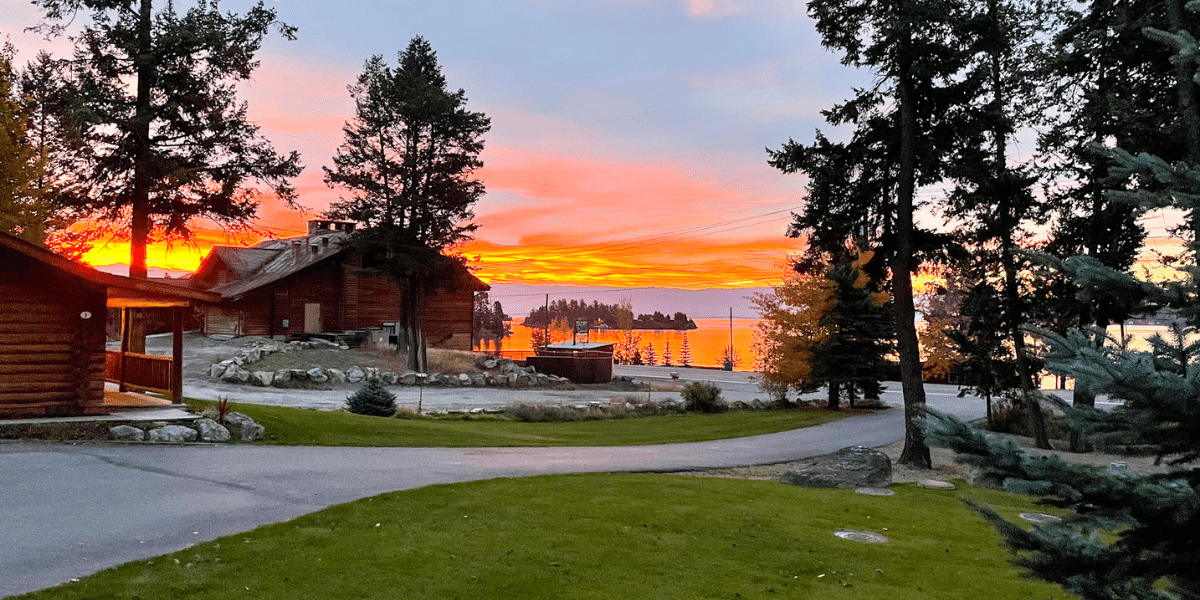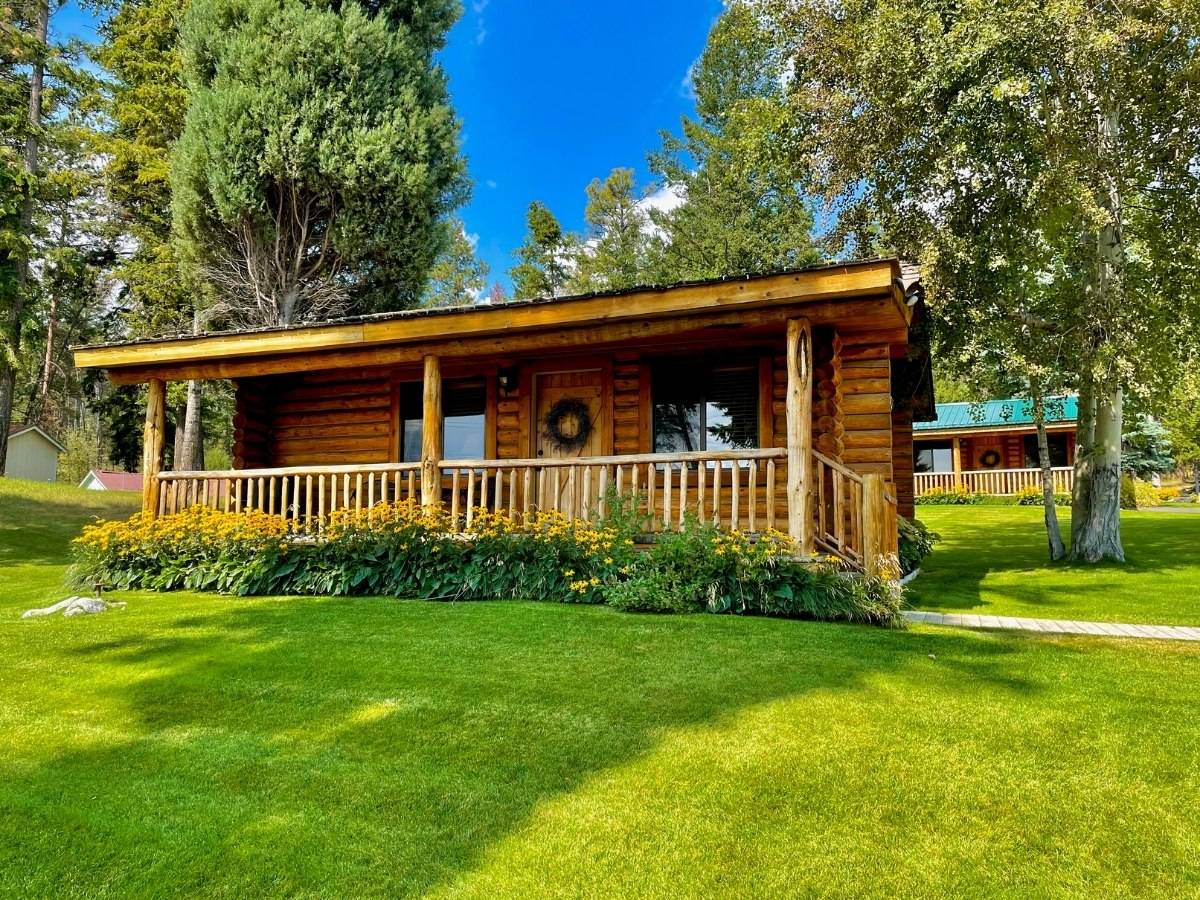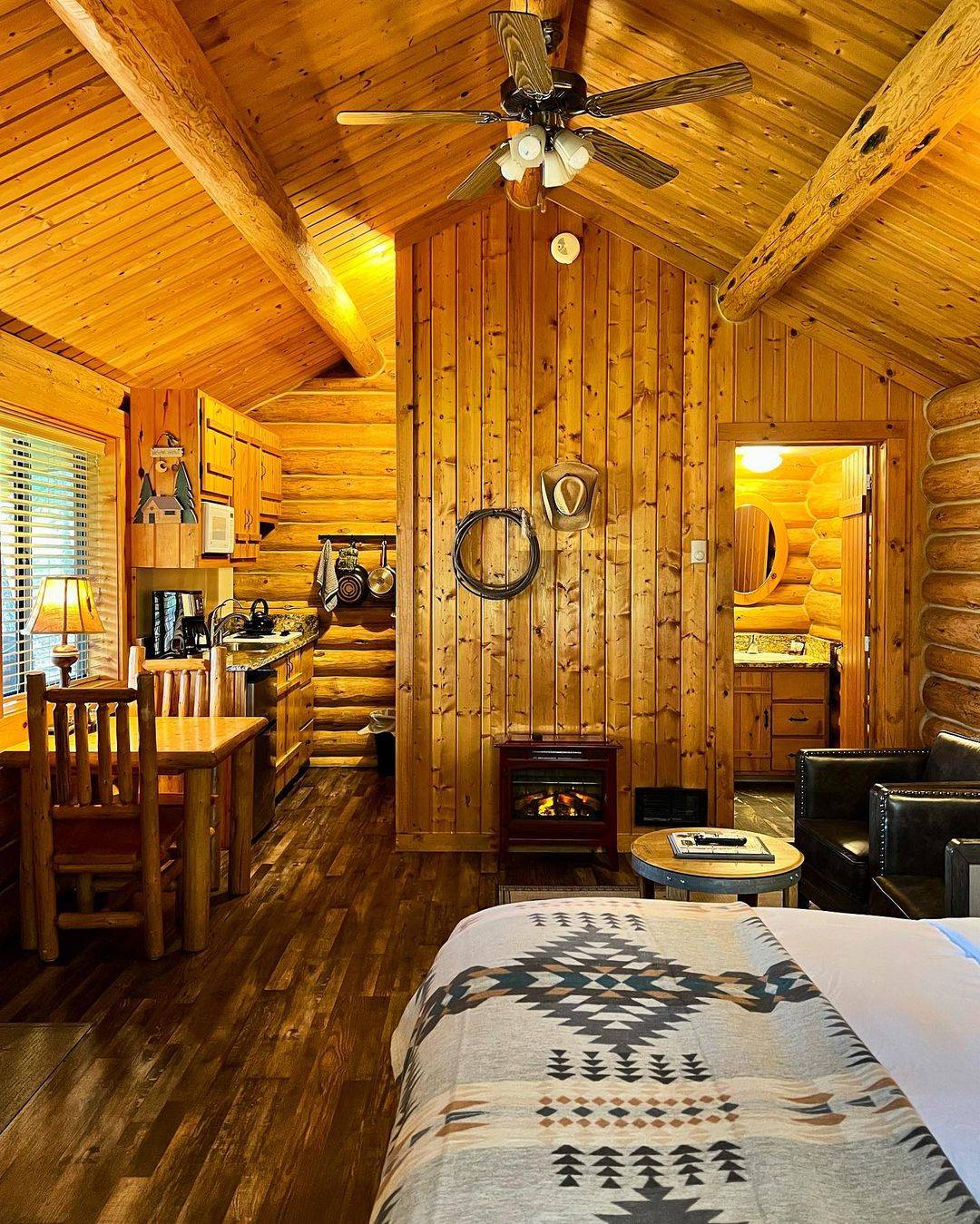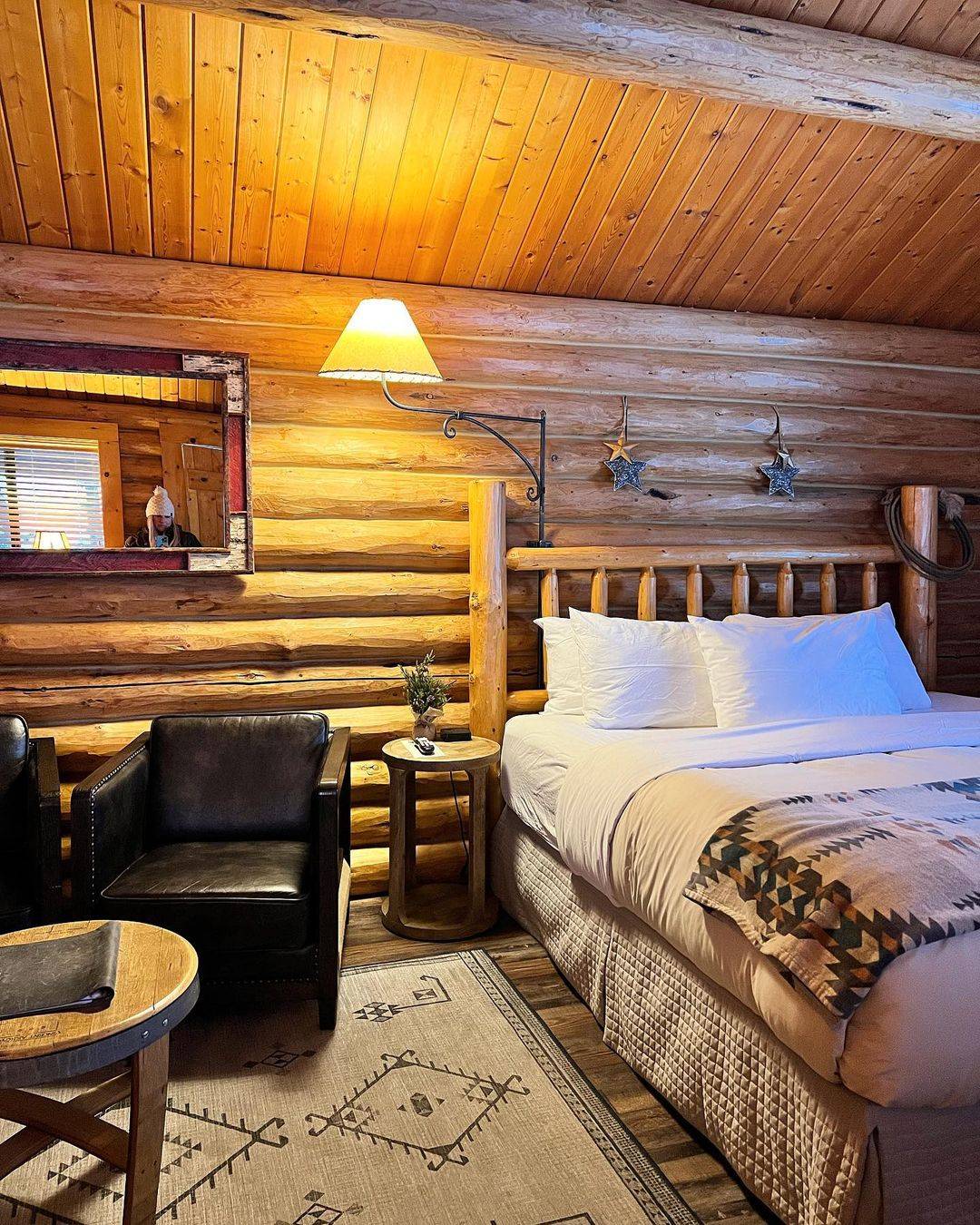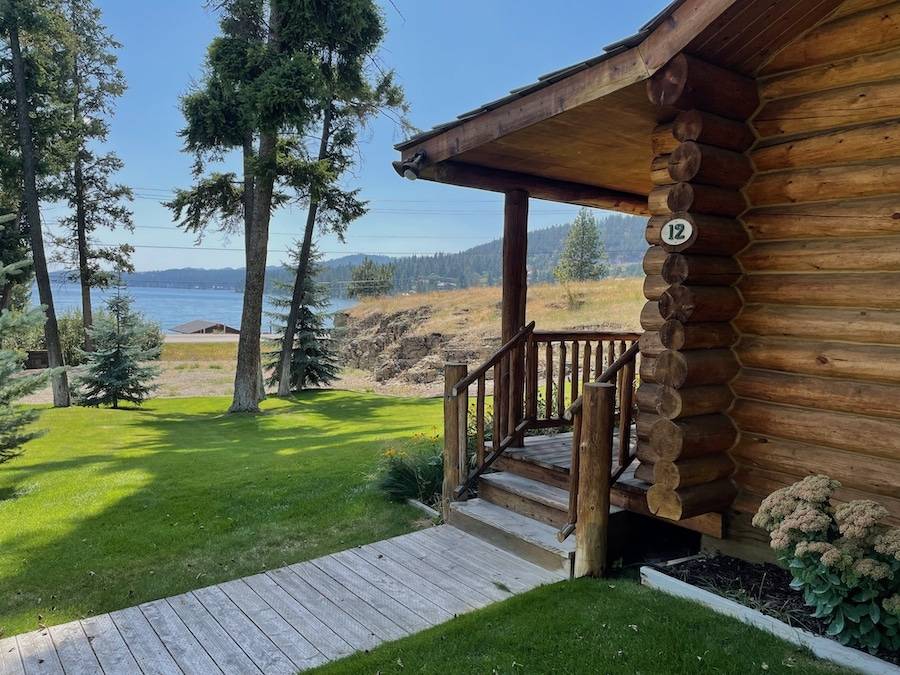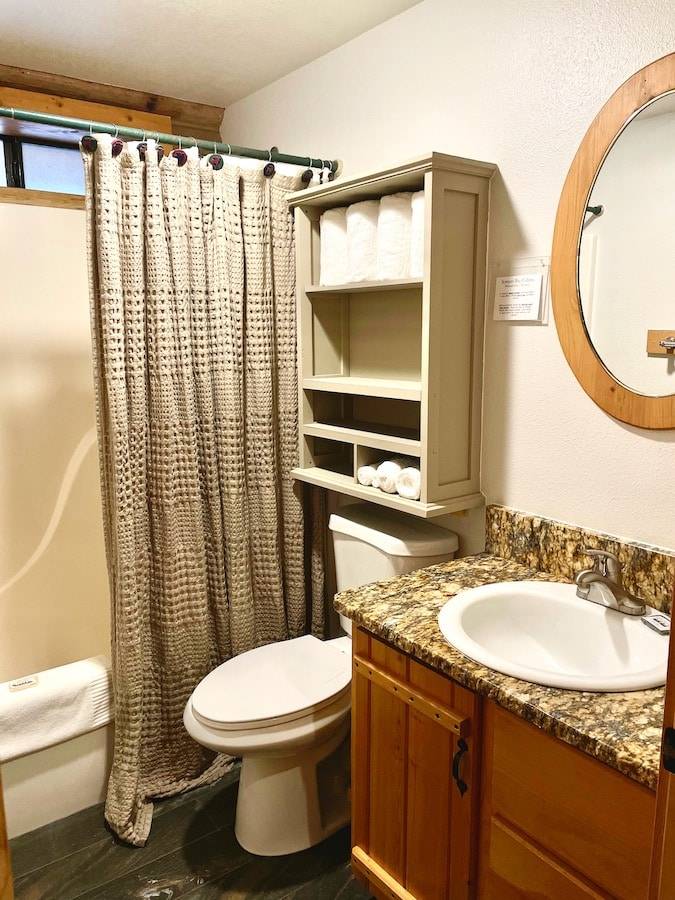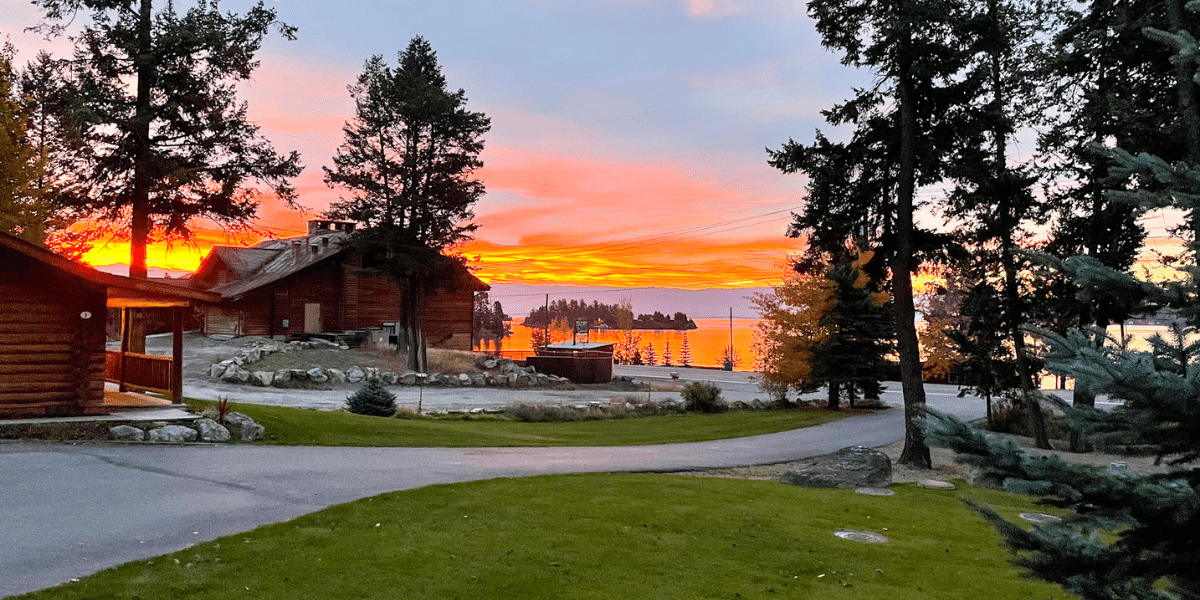 Cabin 10
KING STUDIO | SLEEPS 2
This quaint log cabin boasts beautiful views of Somers Bay on Flathead Lake from your private covered deck and large cabin windows. A large grassy lawn sits just in front of the cabin, perfect for yard games and bare feet enjoyment. The cabin truly has everything a guest would need during their stay.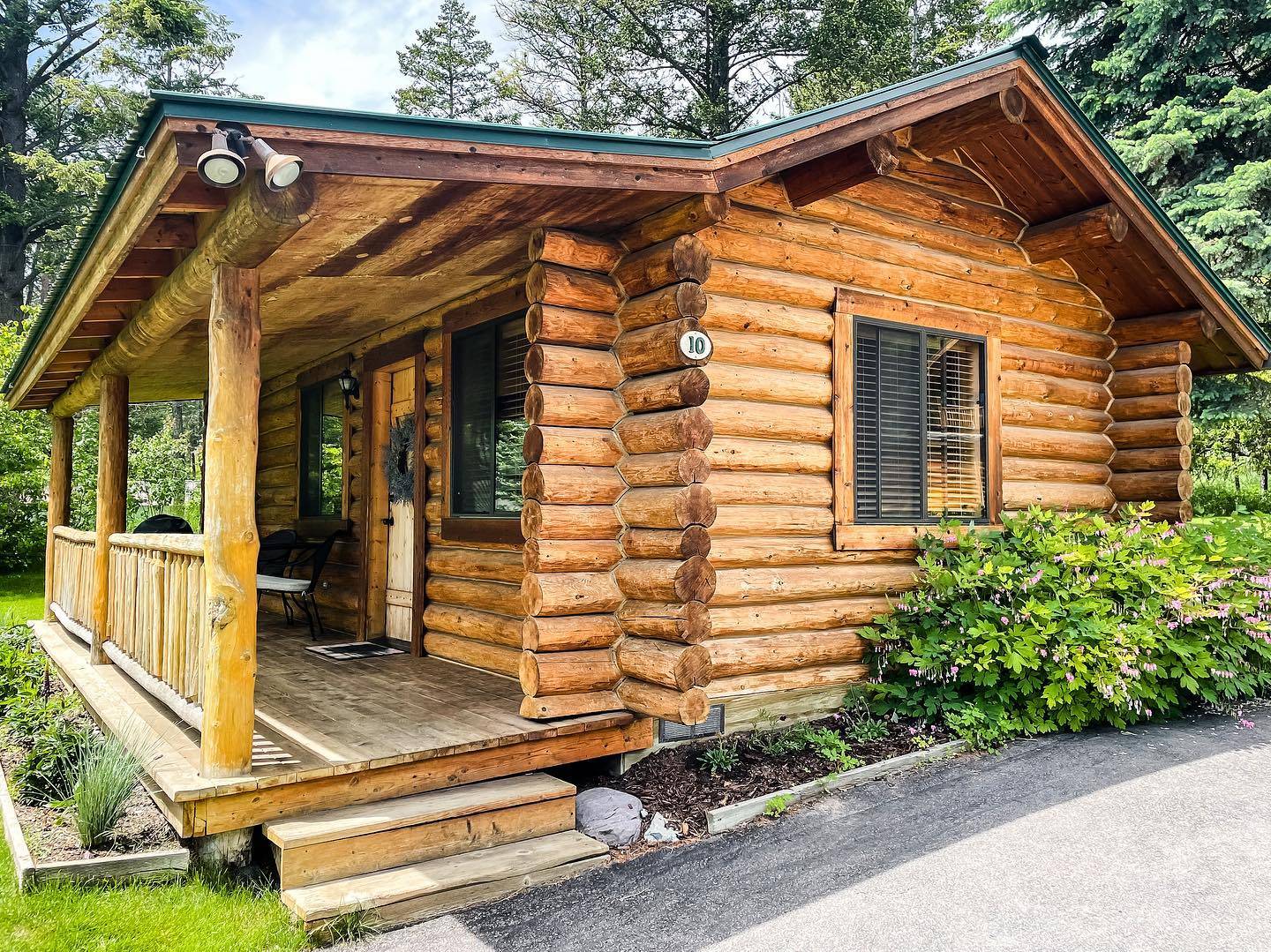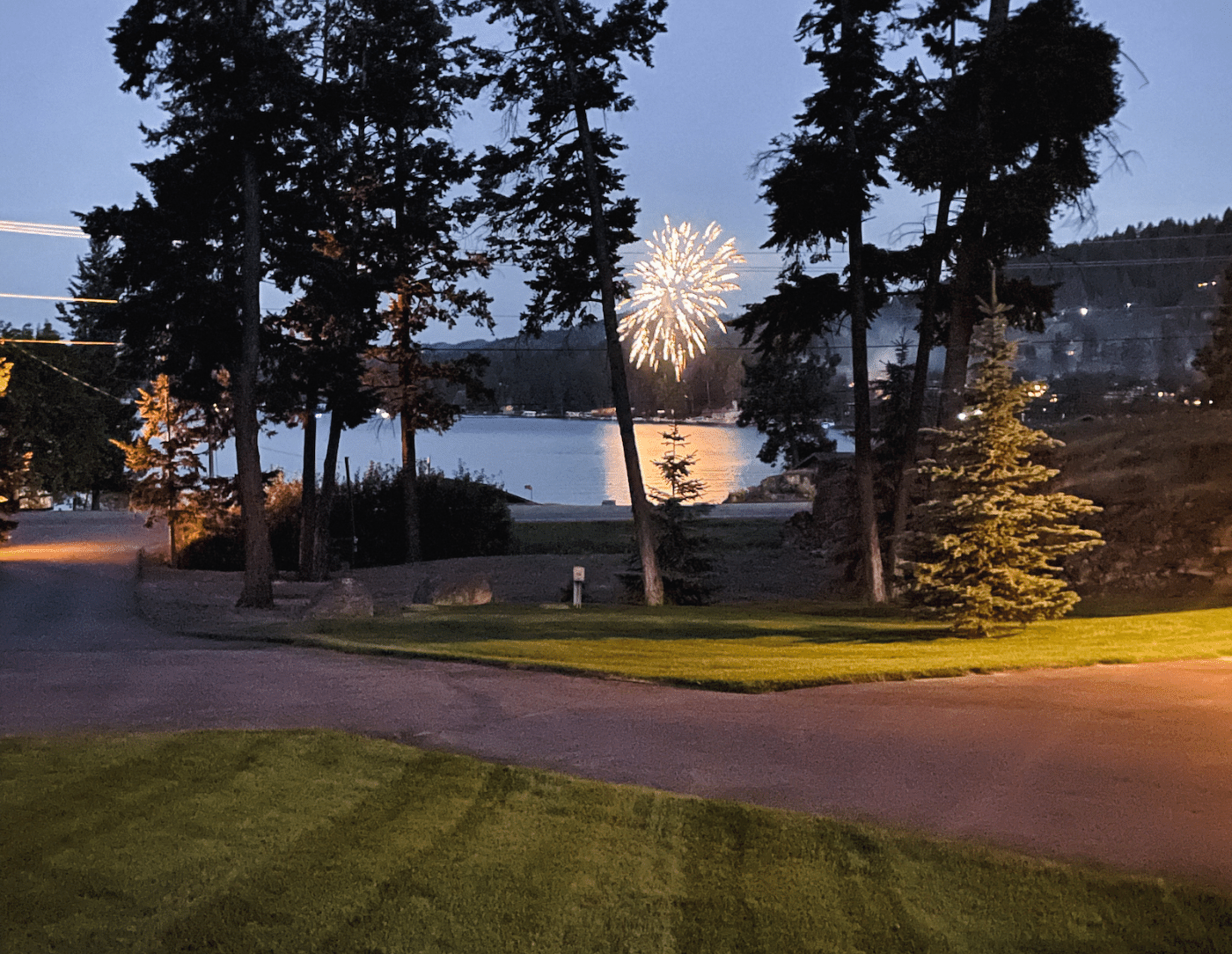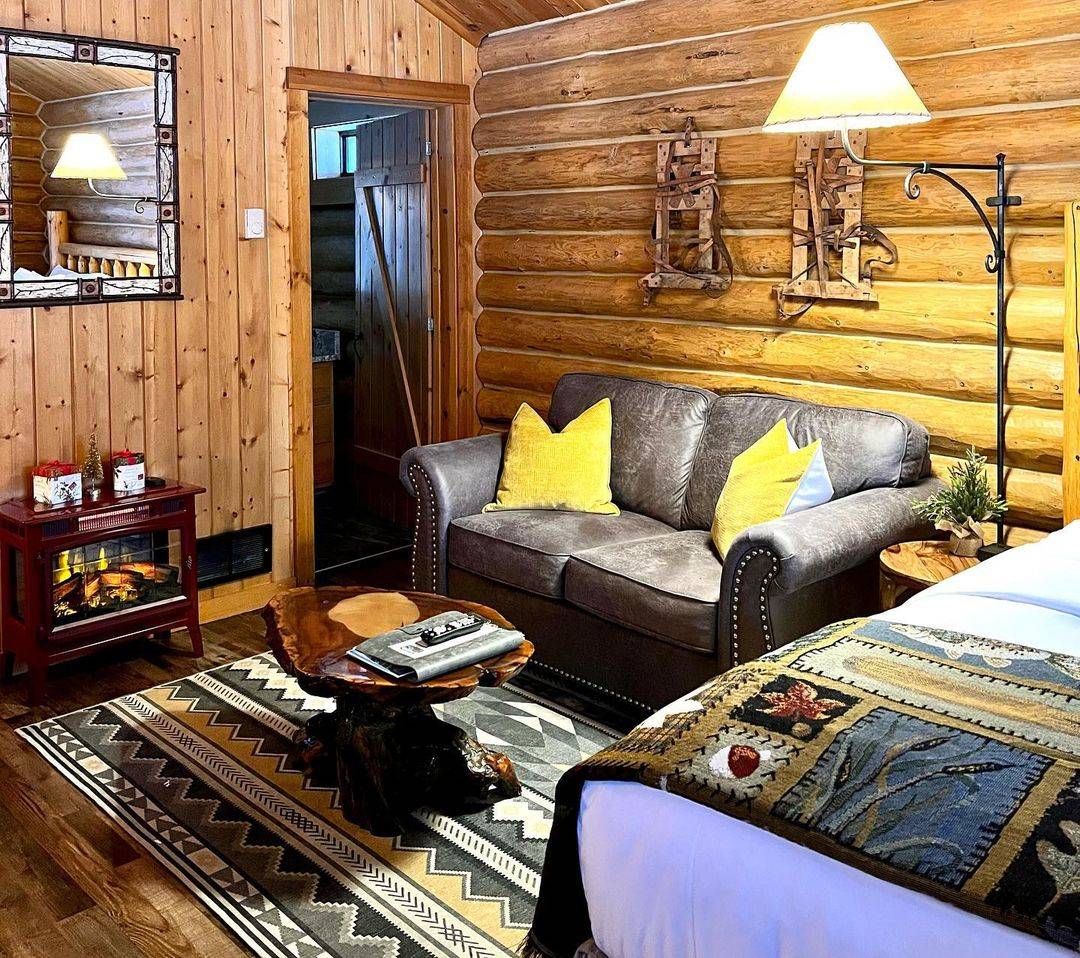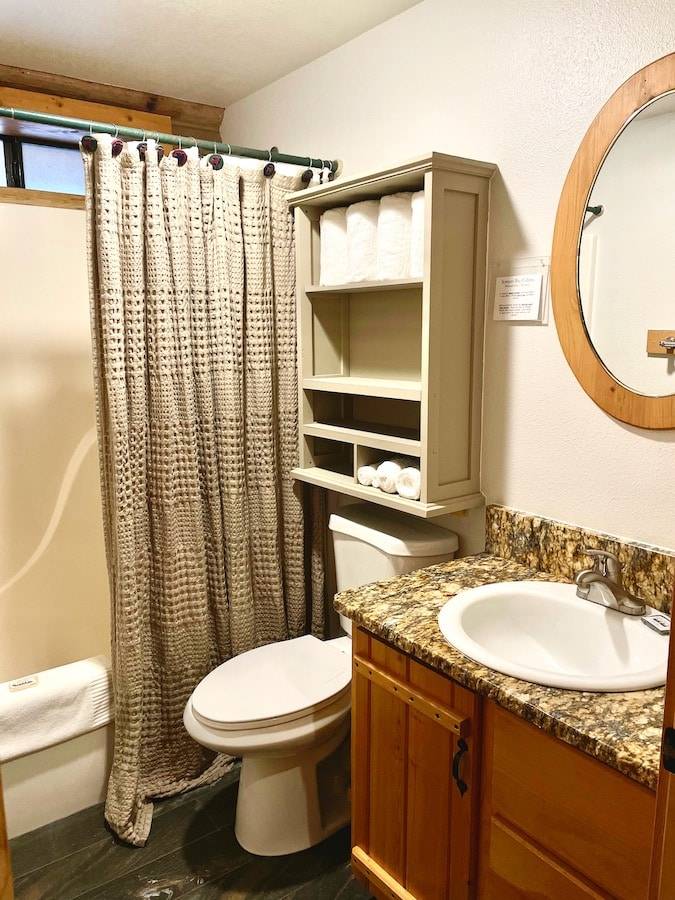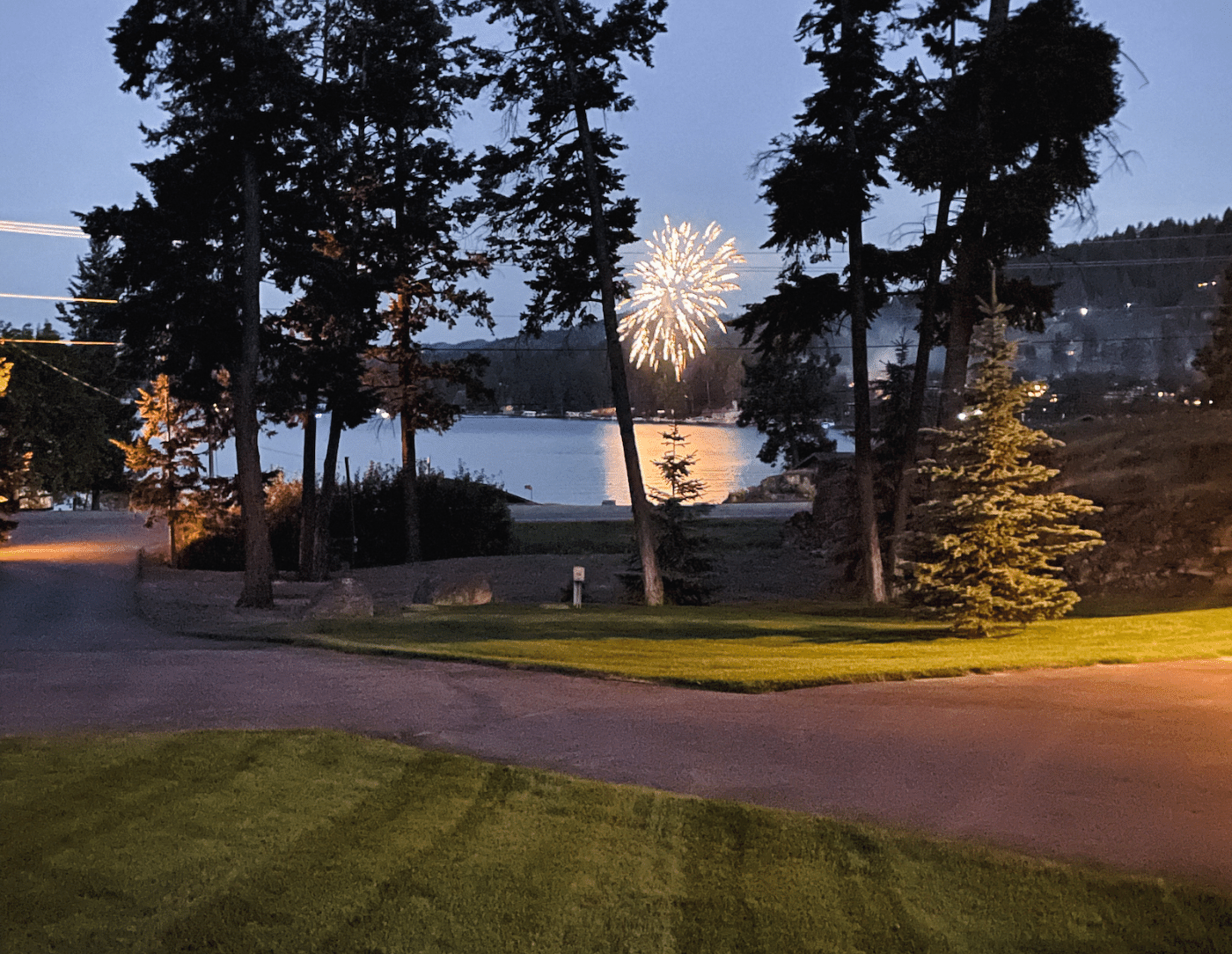 Cabin 3
KING STUDIO | SLEEPS 2
The perfect cabin for those who enjoy bird watching and a little extra shade. A large Aspen tree graces over the front covered deck of this cabin which provides wonderful perks all year-around. From the covered deck and bedside windows you will get peek-a-boo views of Flathead Lake.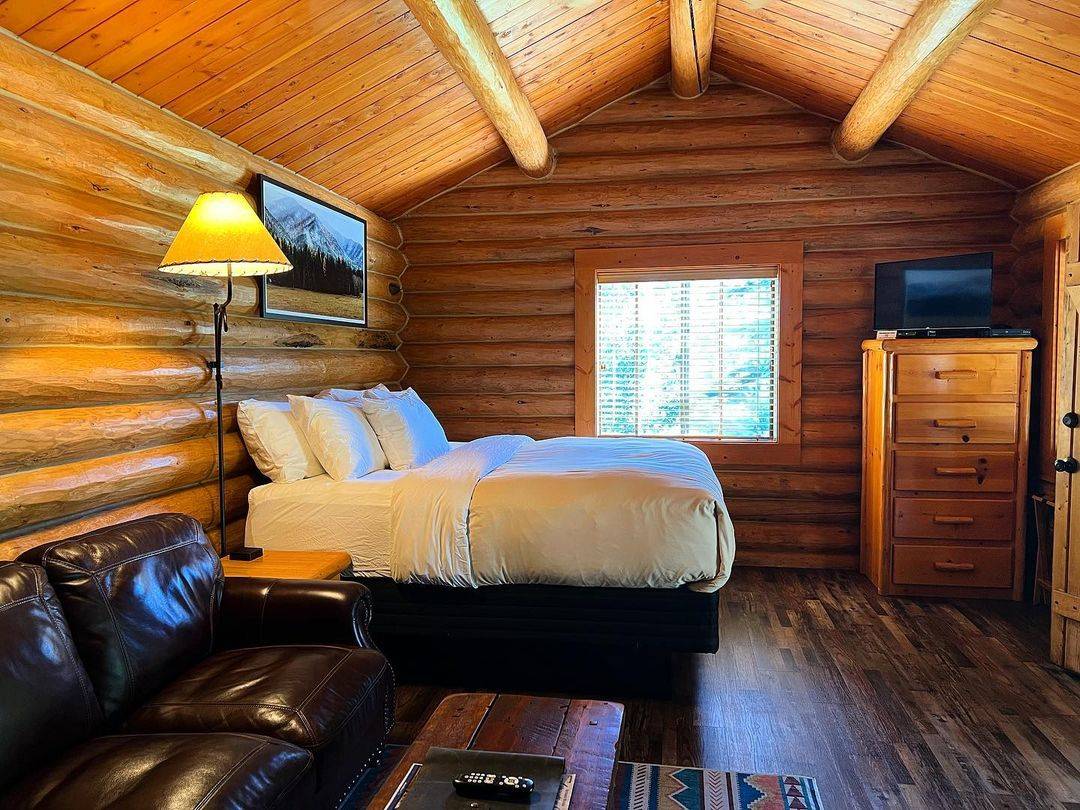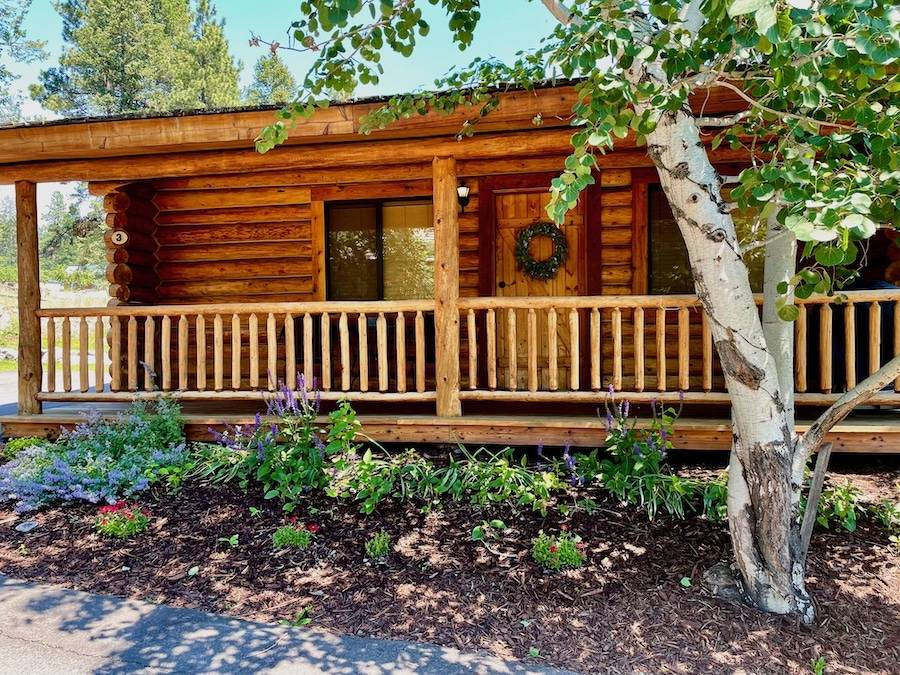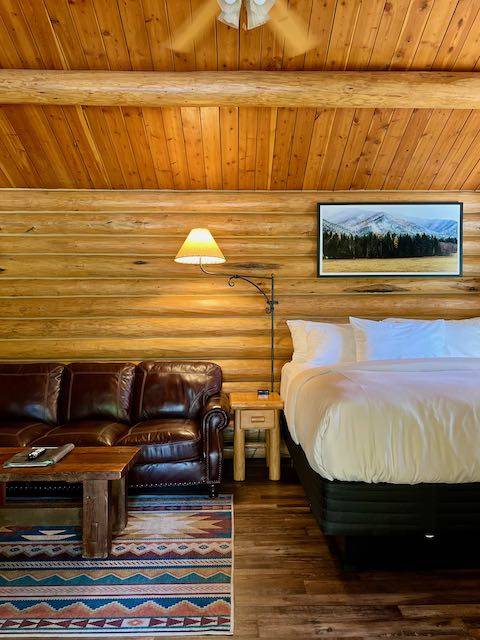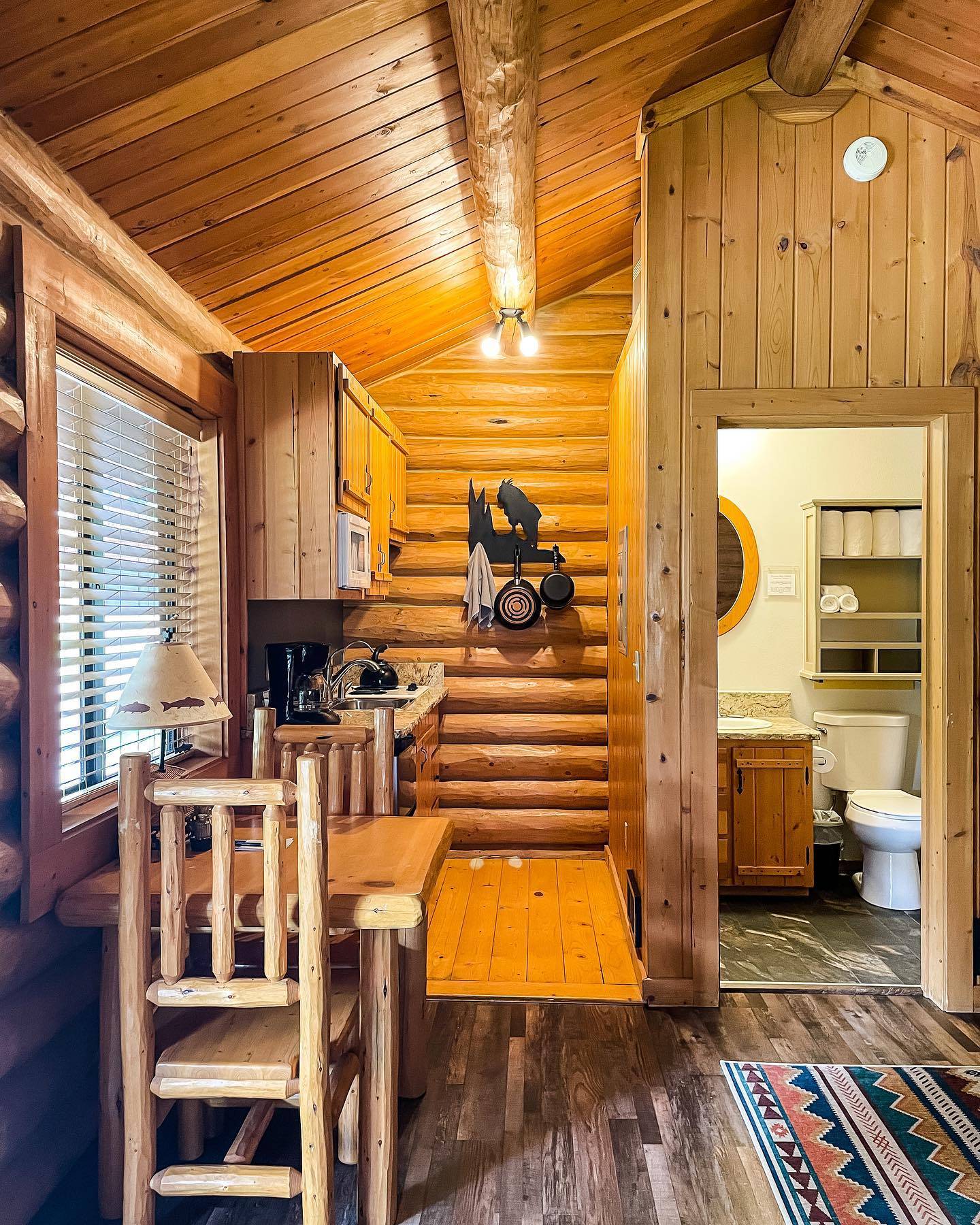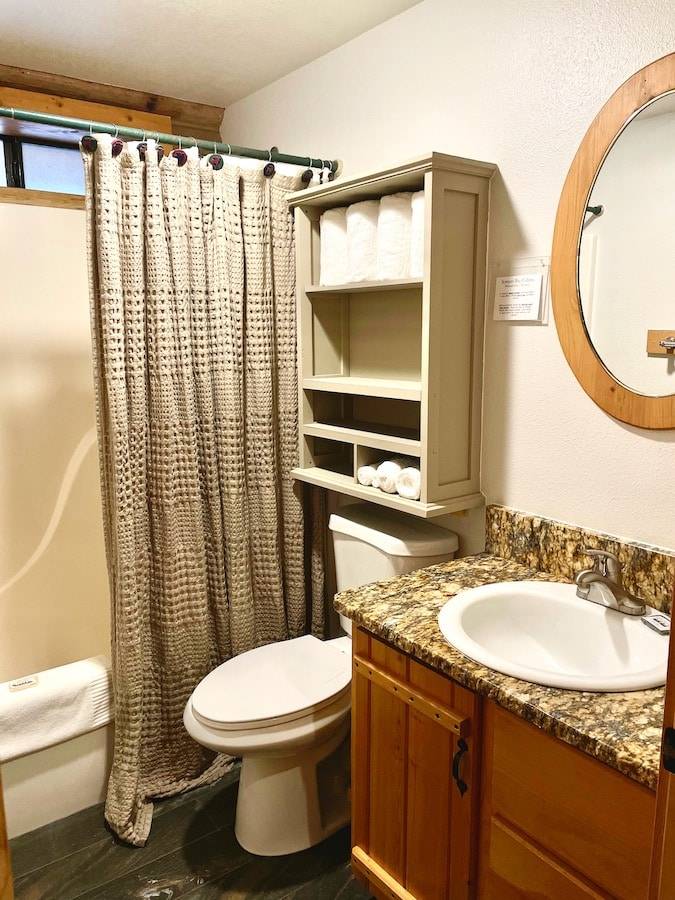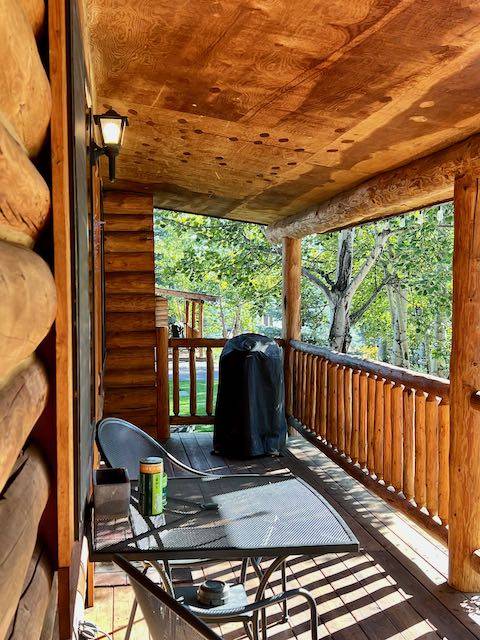 Cabin 5
KING STUDIO | SLEEPS 4
This cozy log cabin is tucked in the back of the property and is very peaceful. From the bedside window you will have peek-a-boo views of Flathead Lake. The location of this cabin allows guests to experience an abundance of wildlife such as deer, turkey, foxes and bears.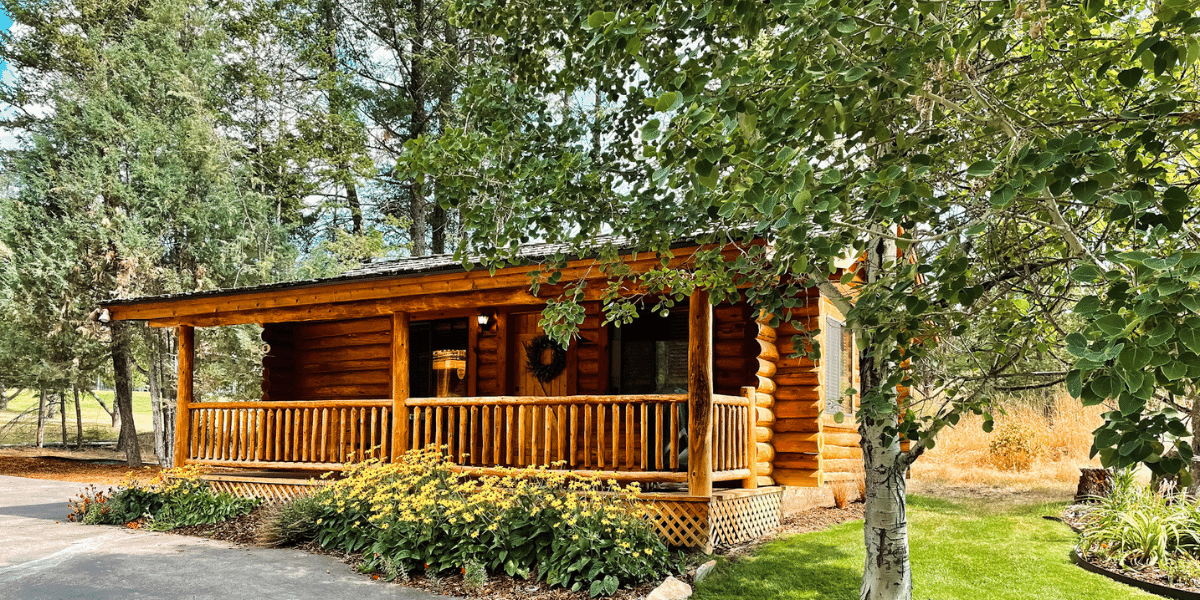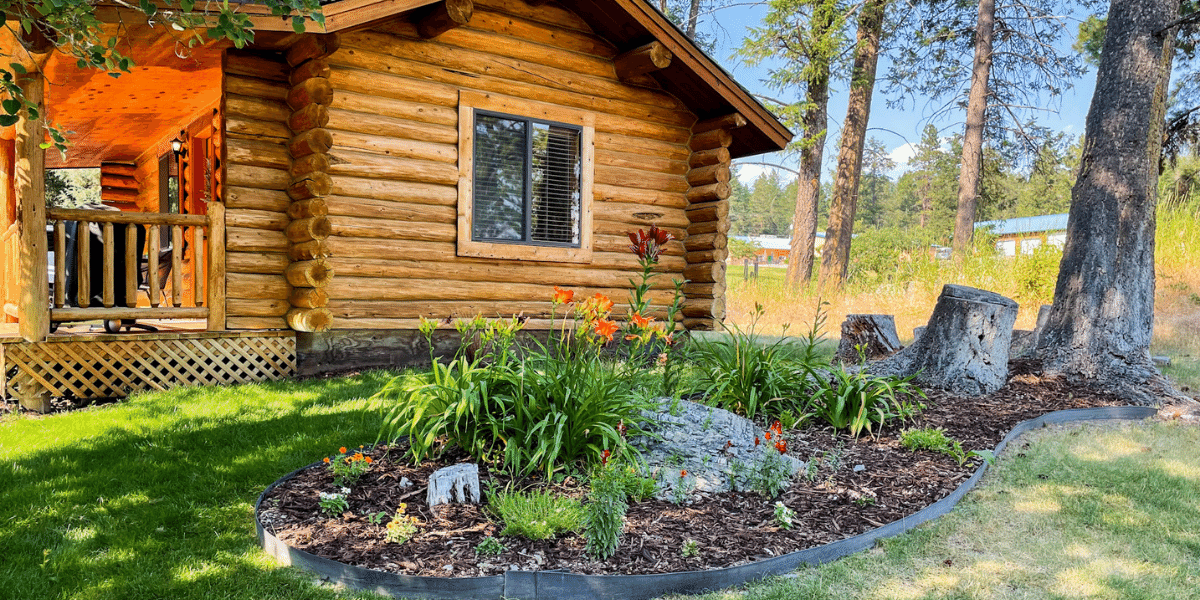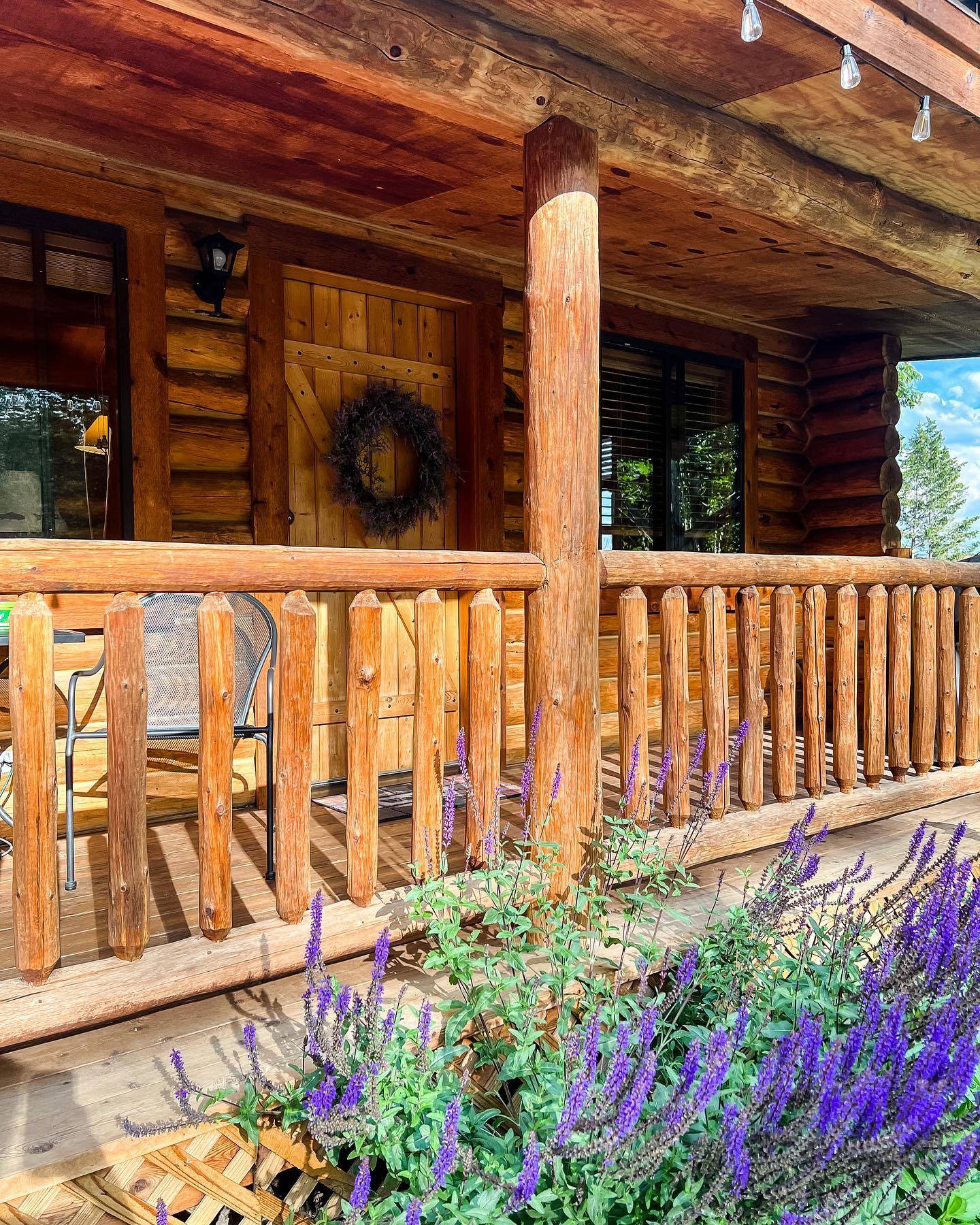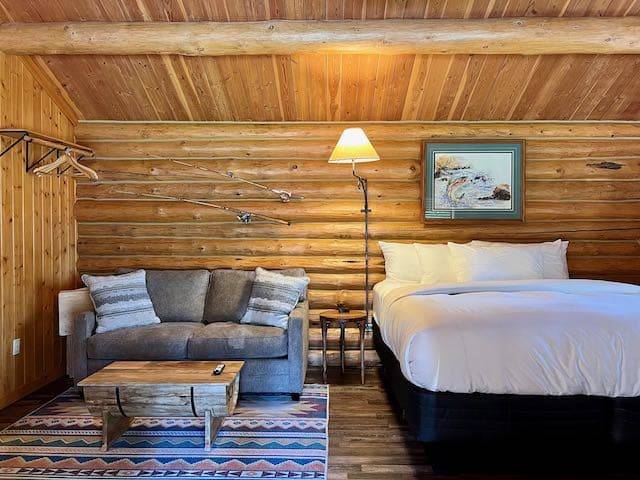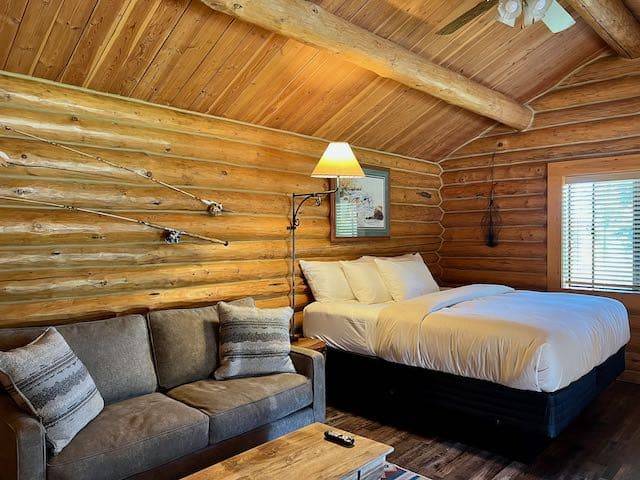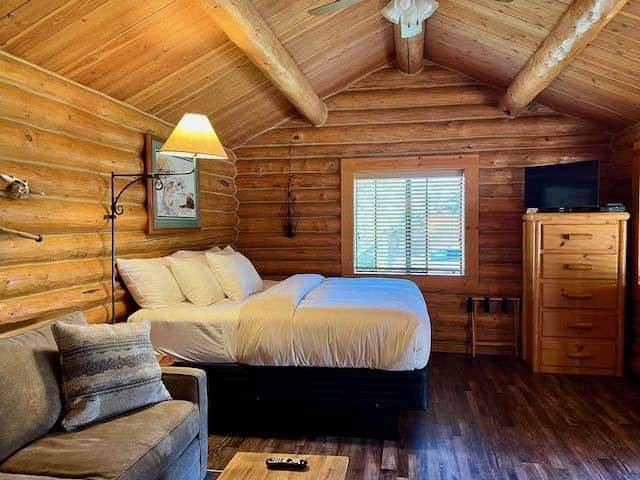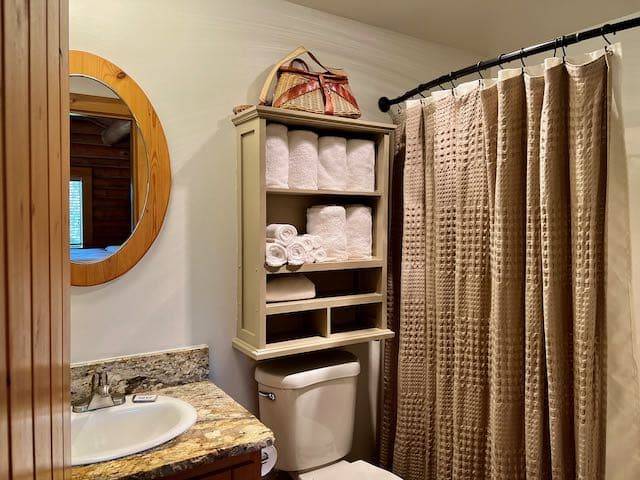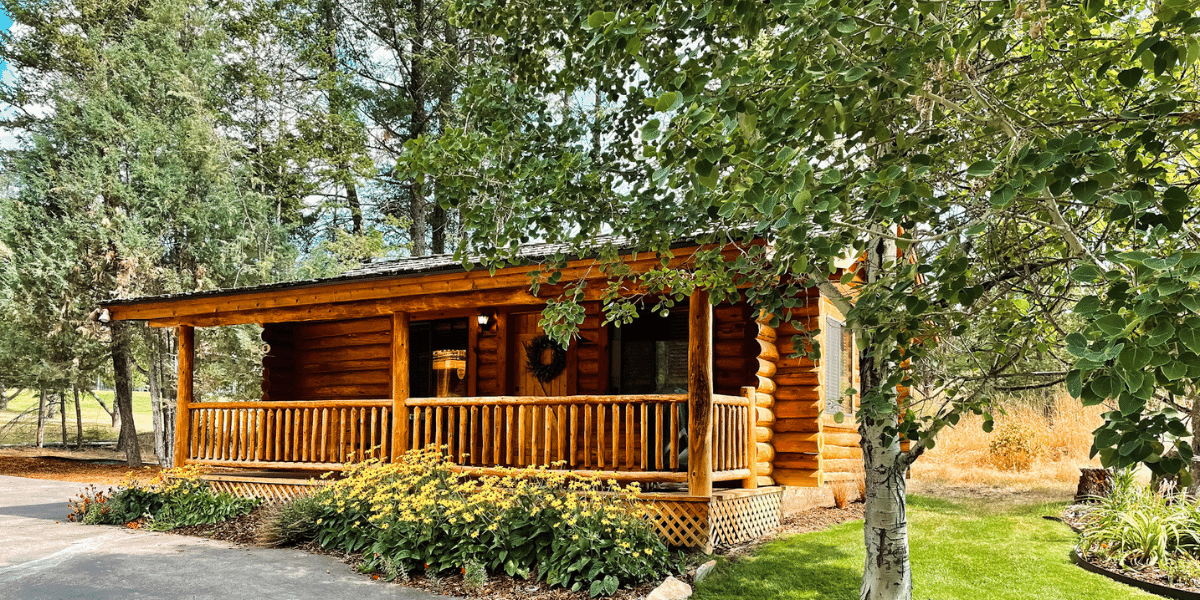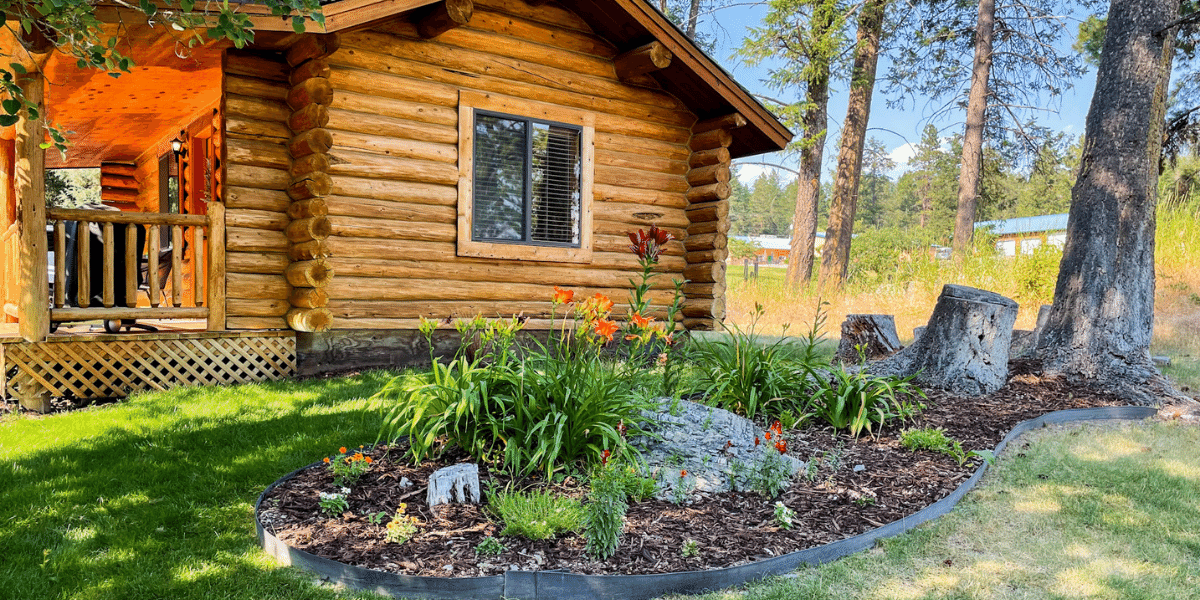 Somers Bay Getaway…
"My wife and I celebrated our anniversary over the weekend here. The grounds and cabins are kept immaculate. The staff is very friendly and helpful. Very easy check-in and check out. This is a top notch small resort of cabins. We will definitely be returning in the near future. Highly recommended!"
Cabin 6
TWO BEDROOM | SLEEPS 4
Our most accommodating and spacious cabin on property is perched high up with birds eye views of Flathead Lake and quaking Aspen tree tops. A covered porch overlooking the property has comfortable seating with a gas fireplace making it a great place to unwind after a day of exploring. Inside, plenty of seating and space offered for a group of four to spread out. Please keep in mind that guests must be able to climb stairs to access this cabin and to access the king bed in the loft.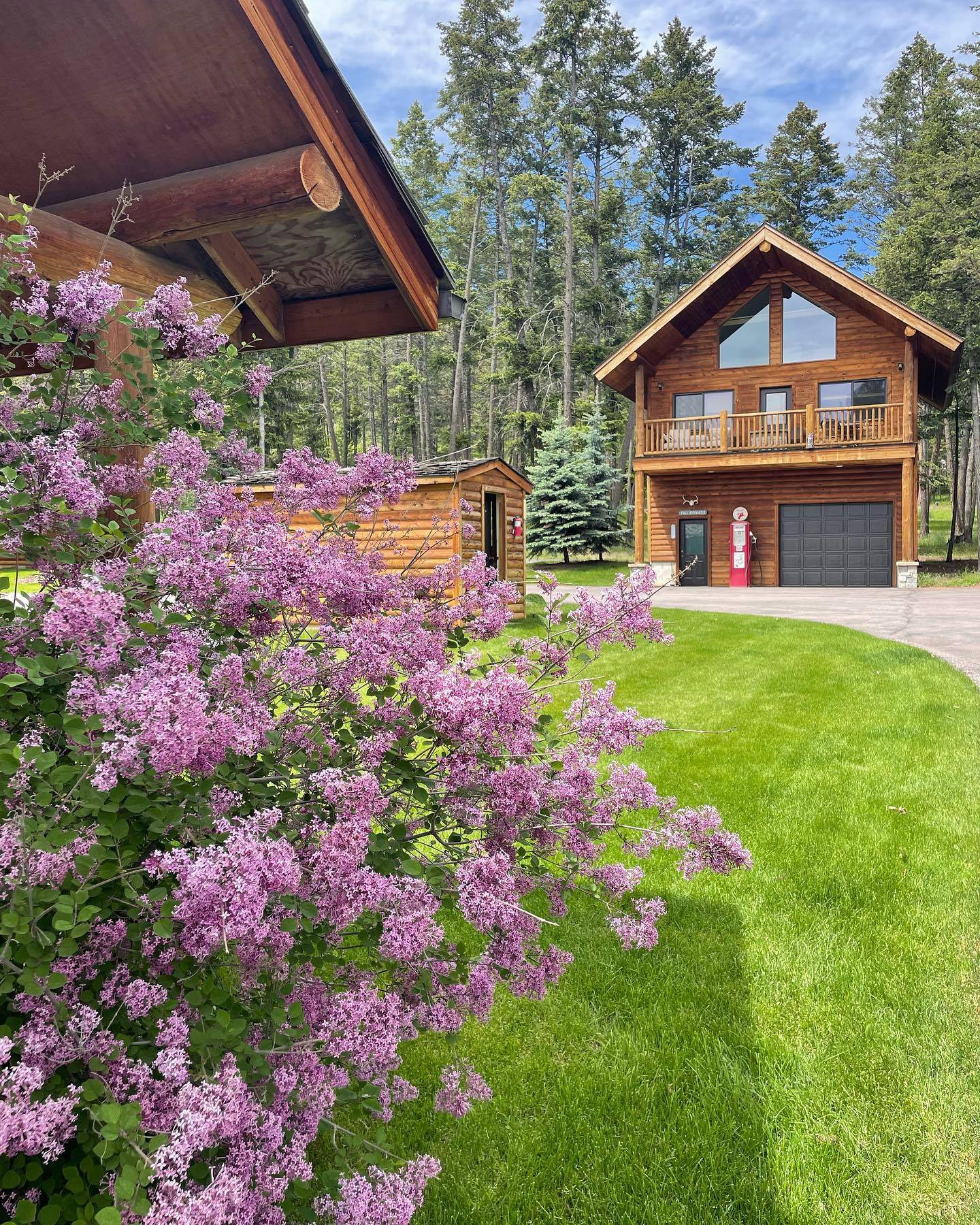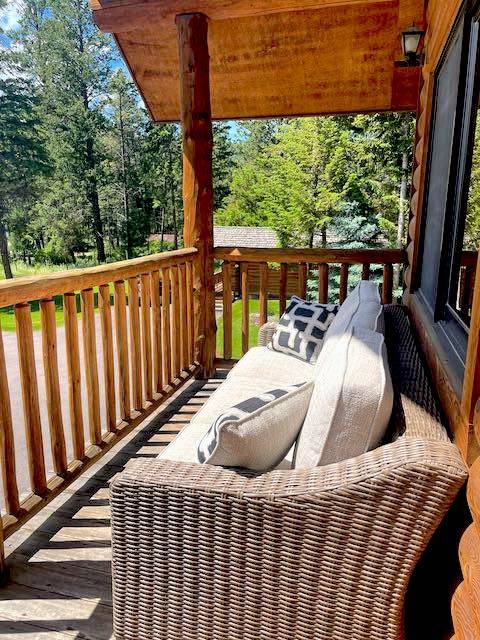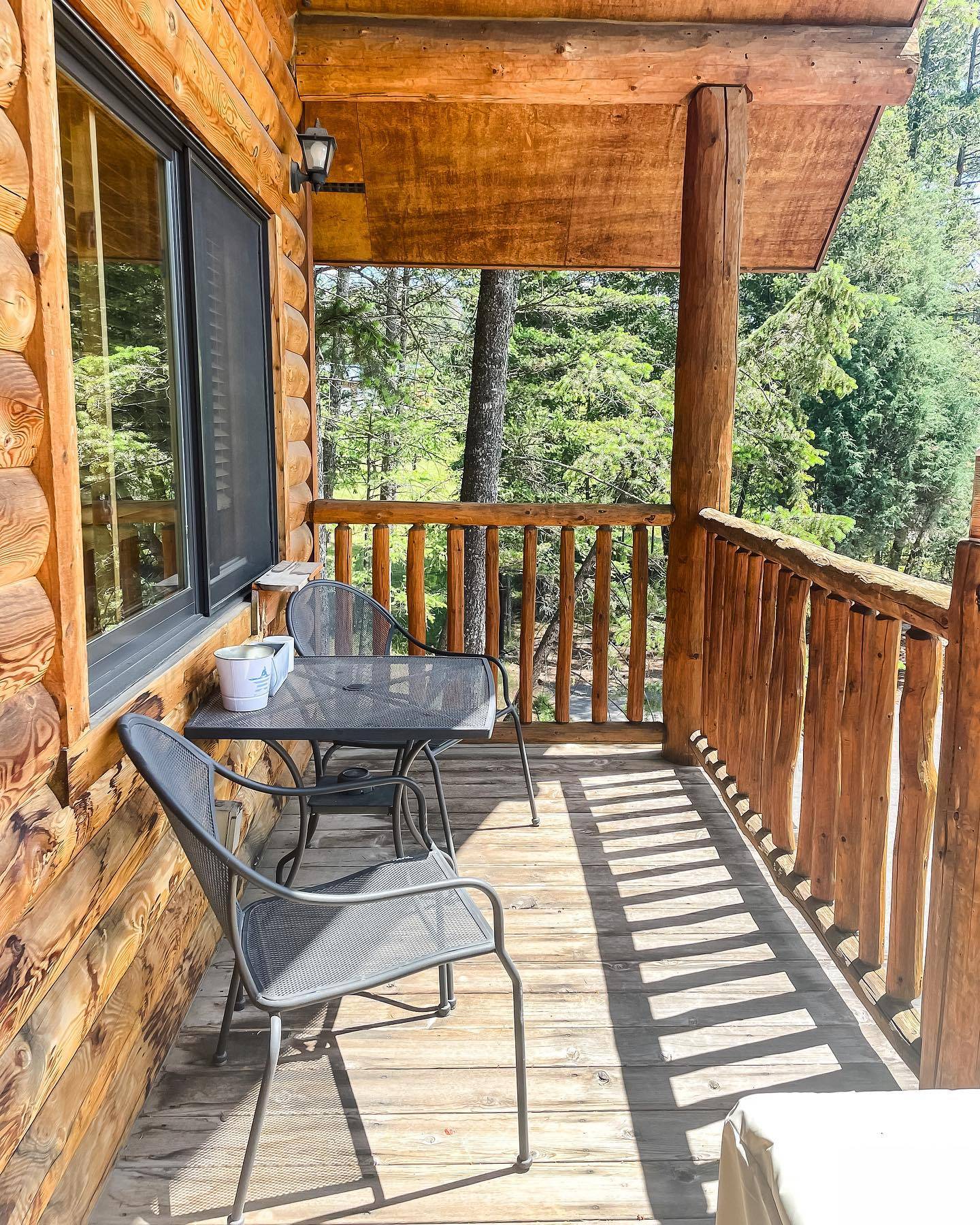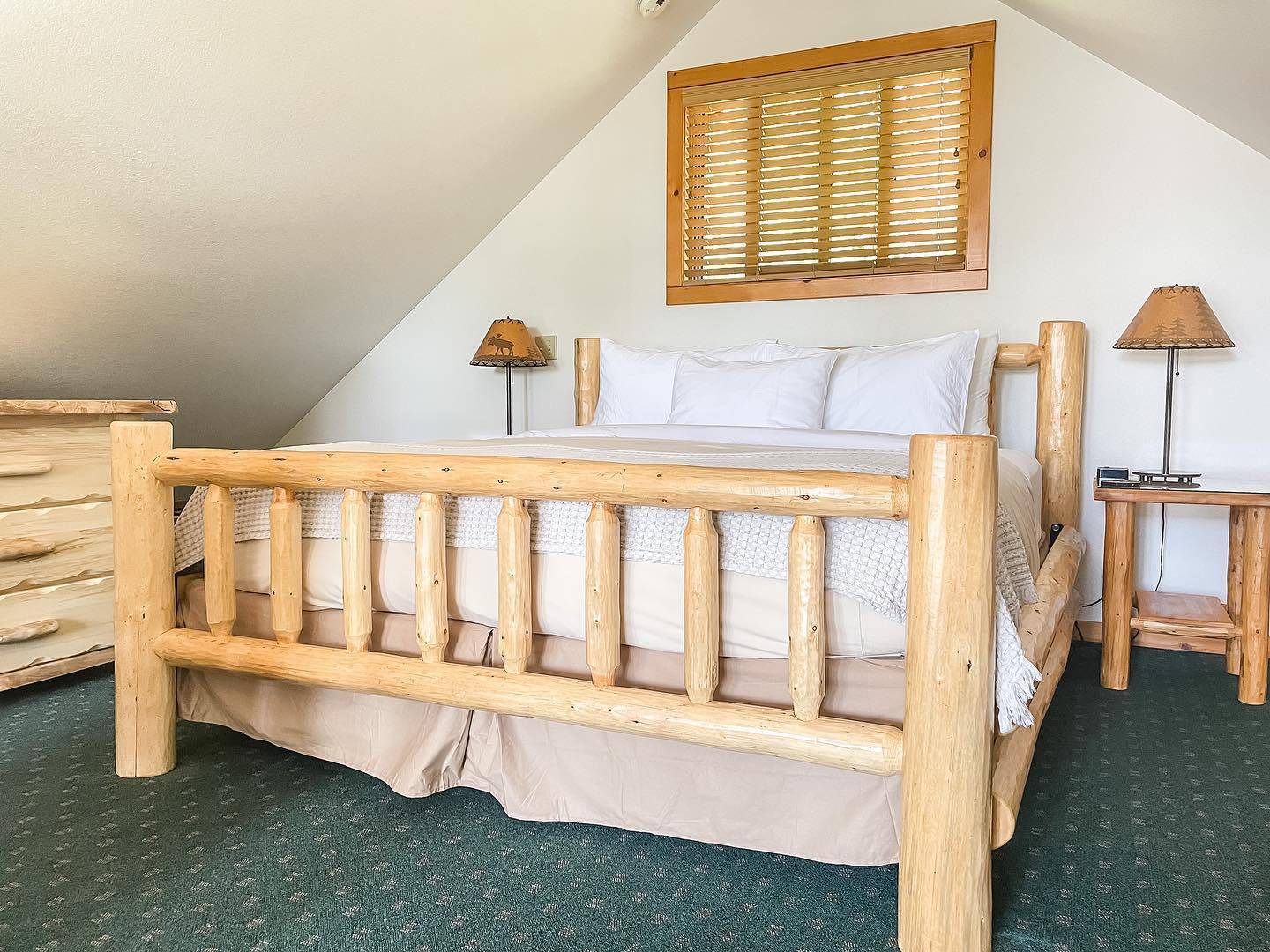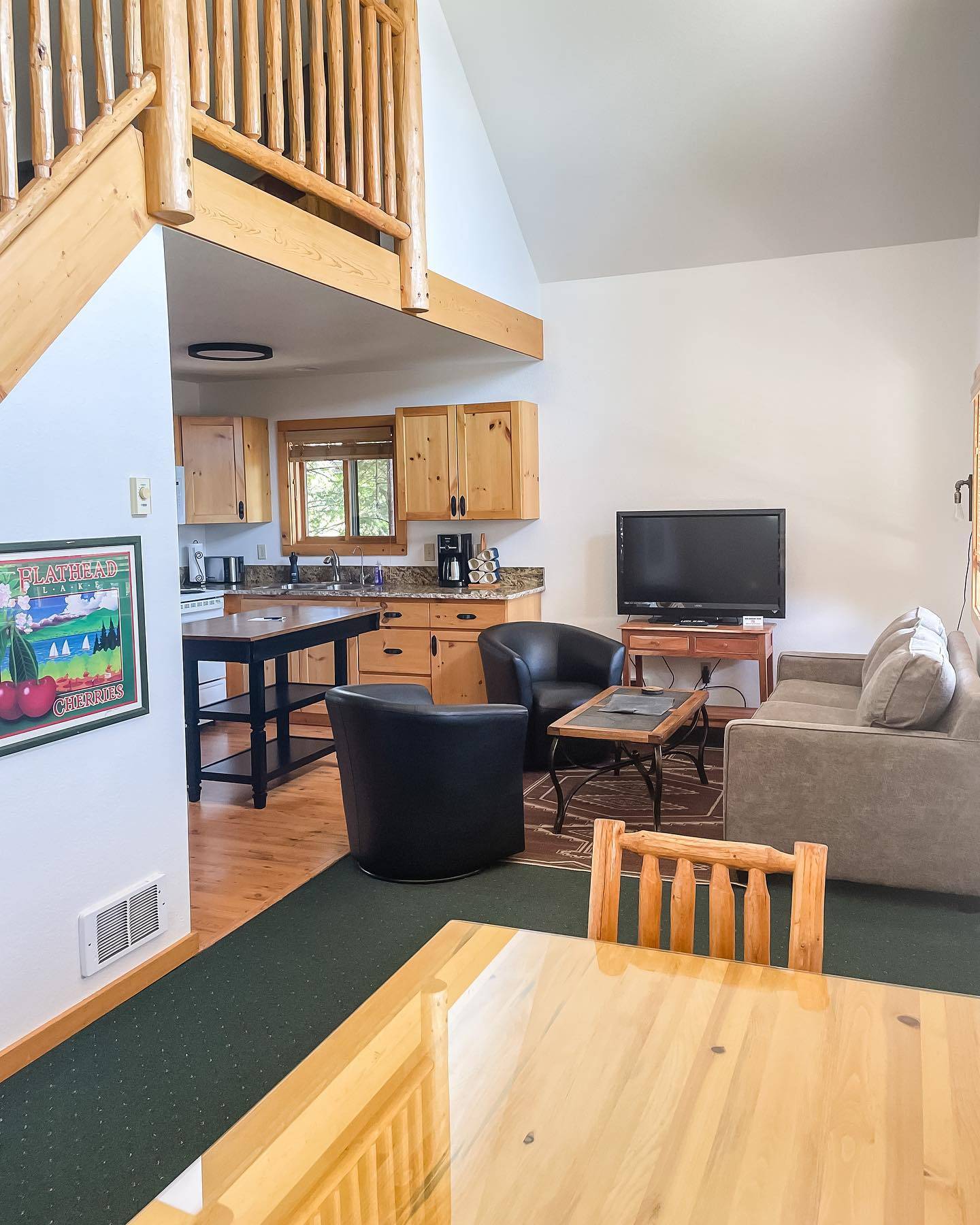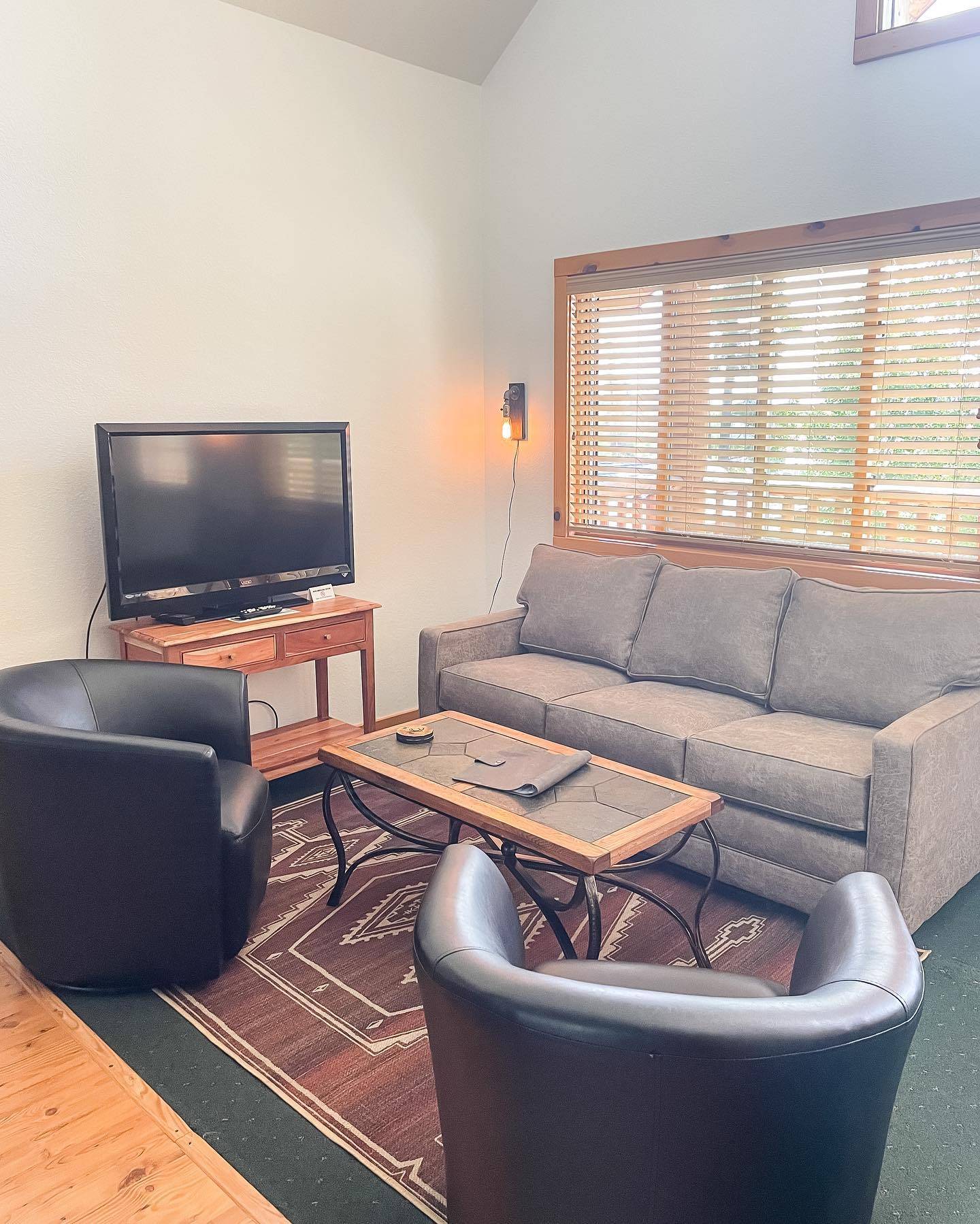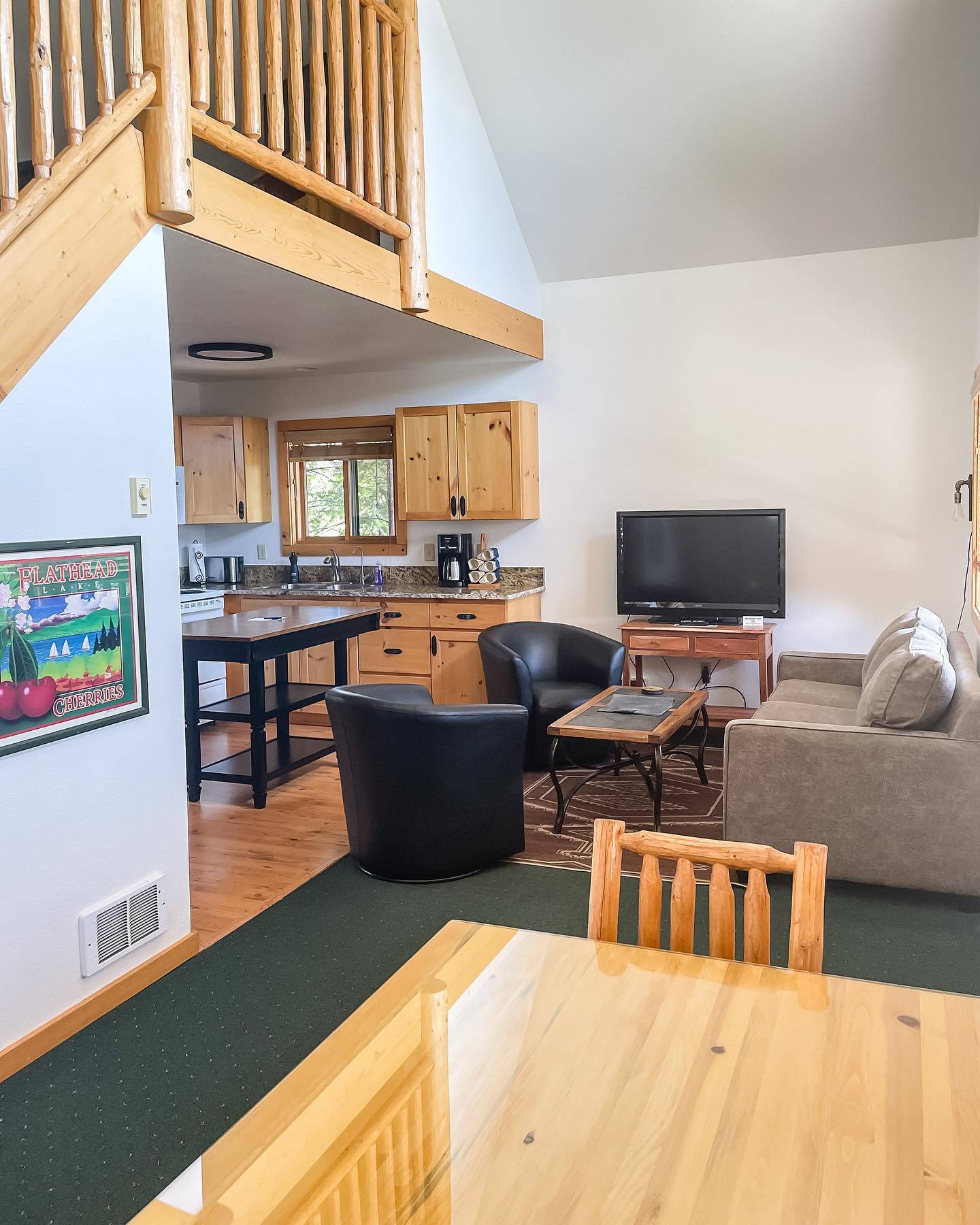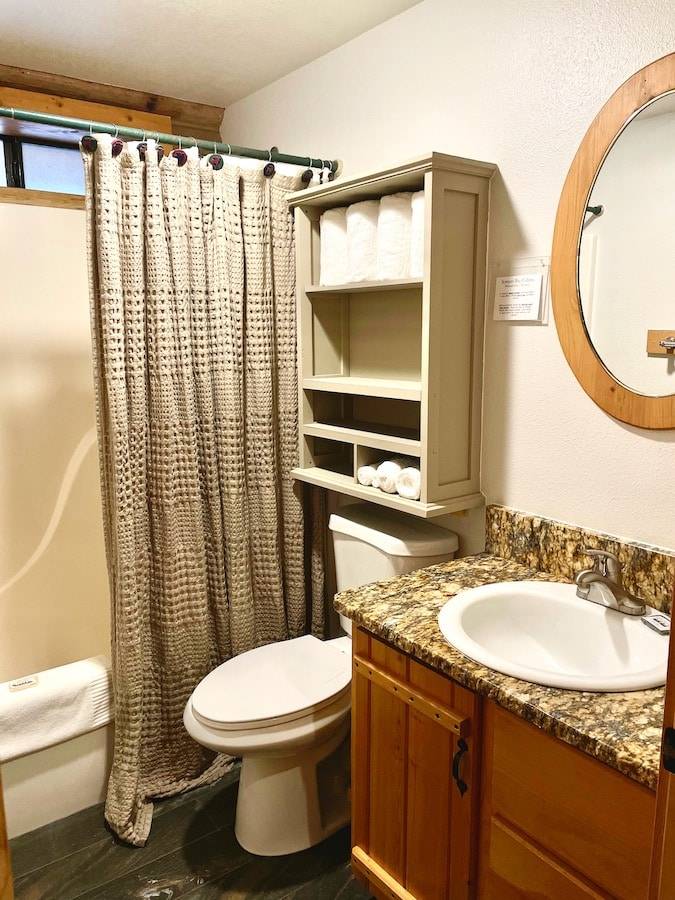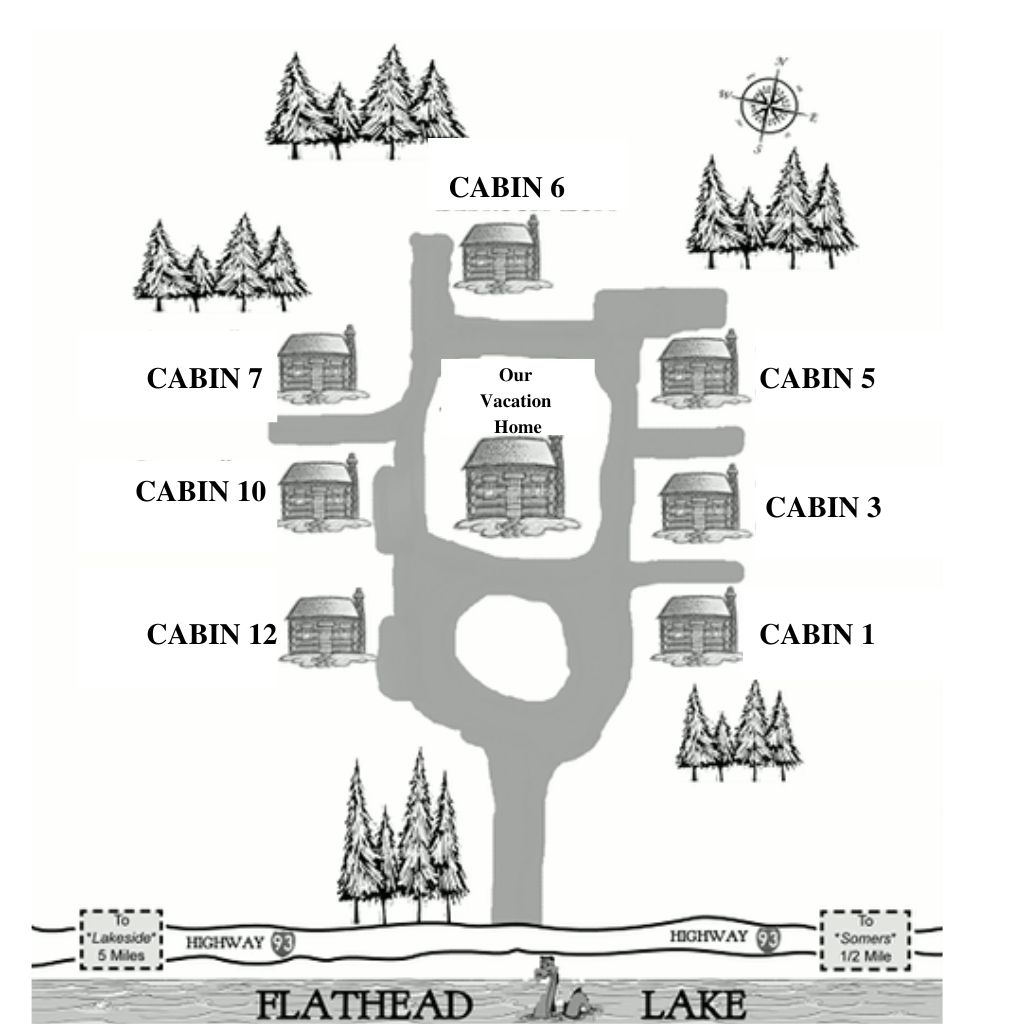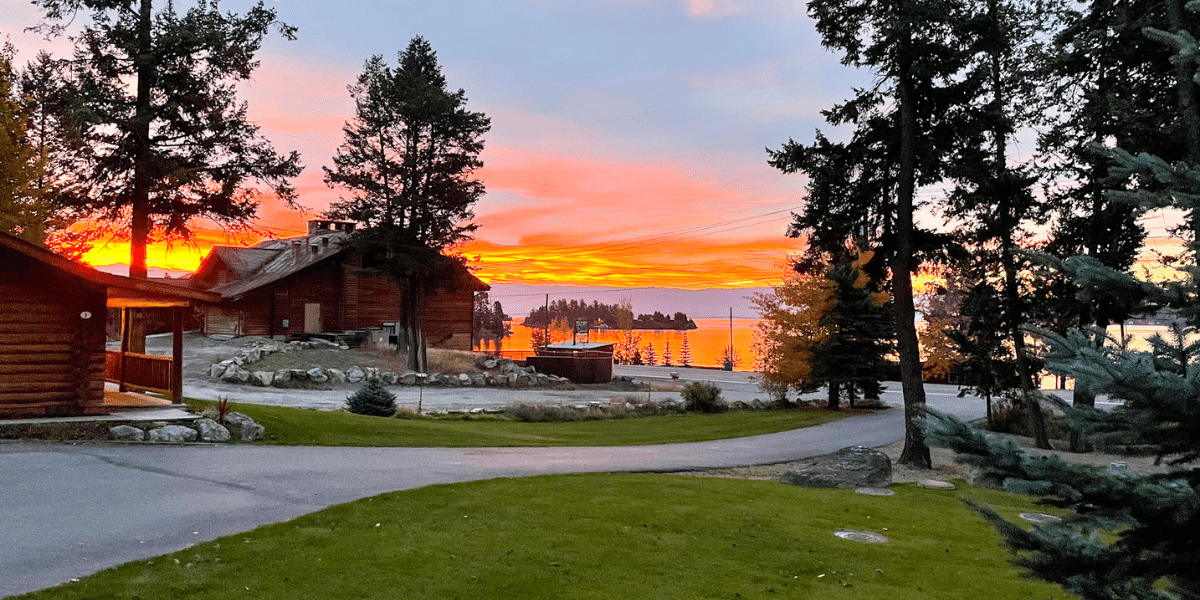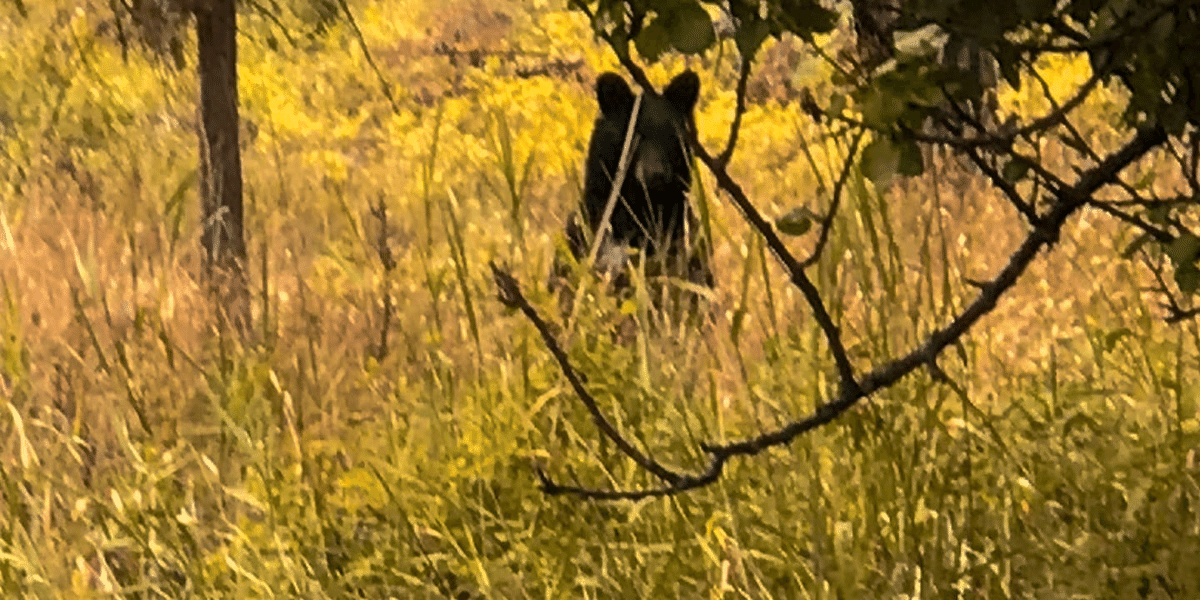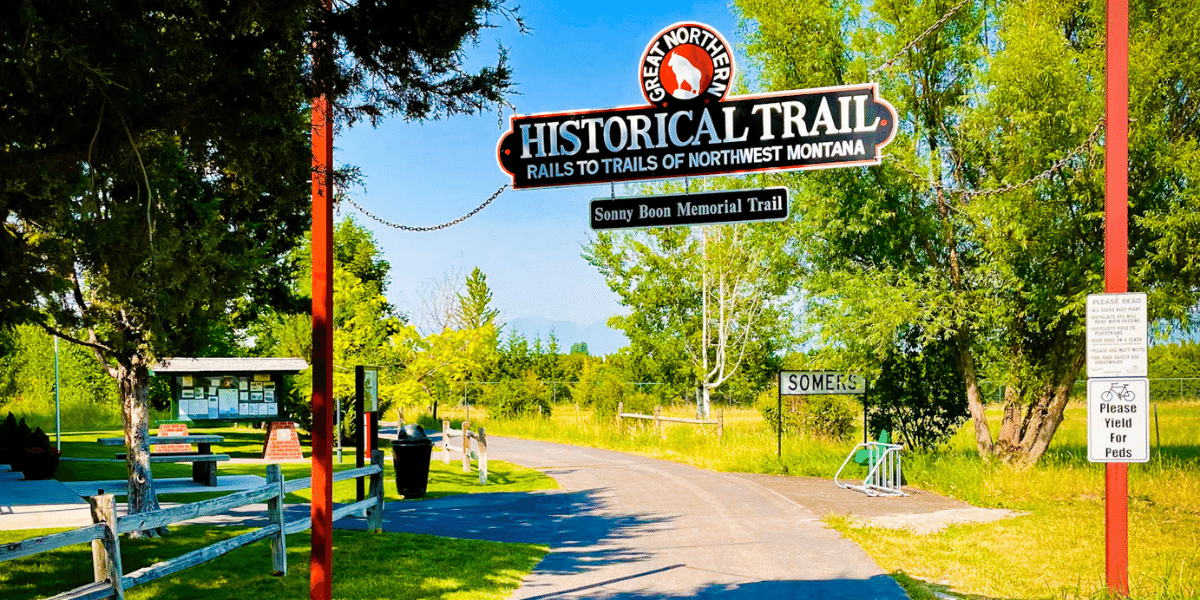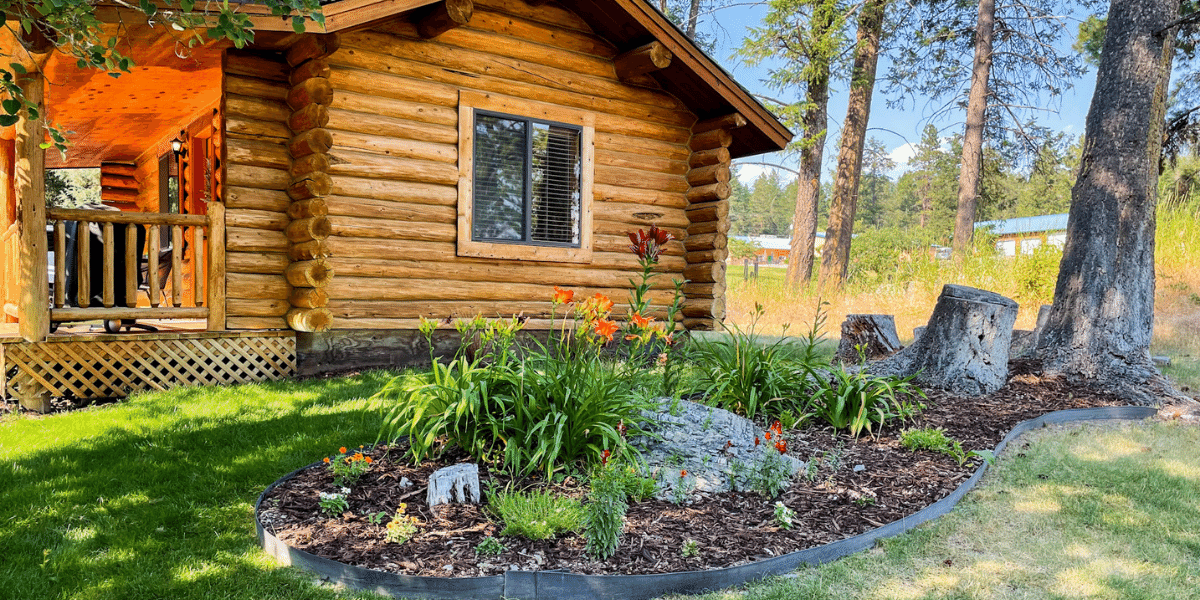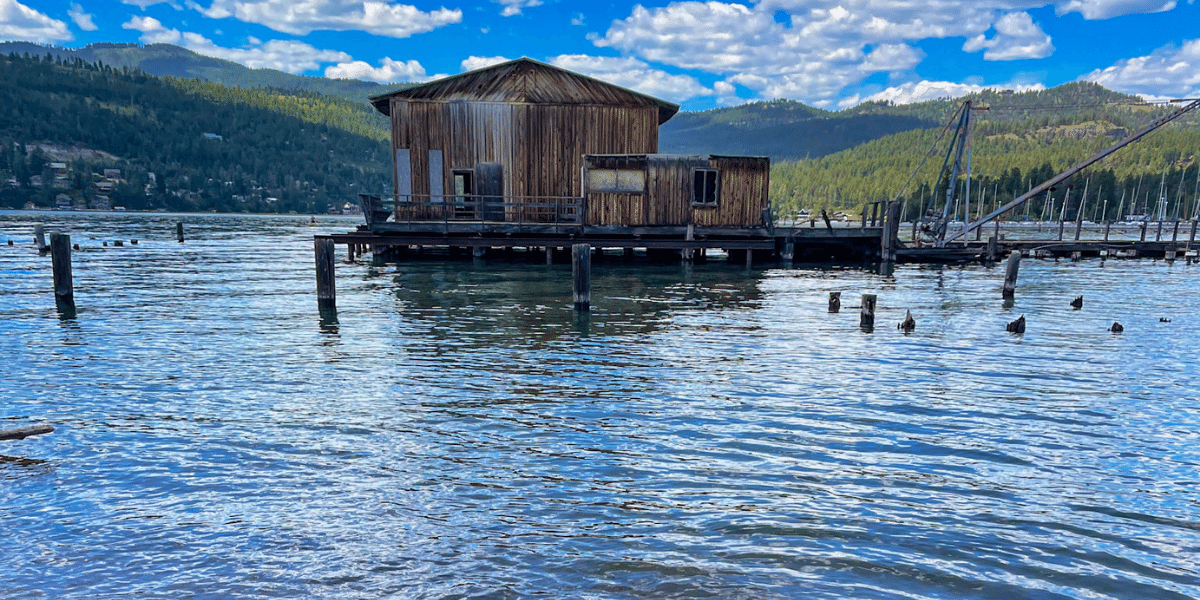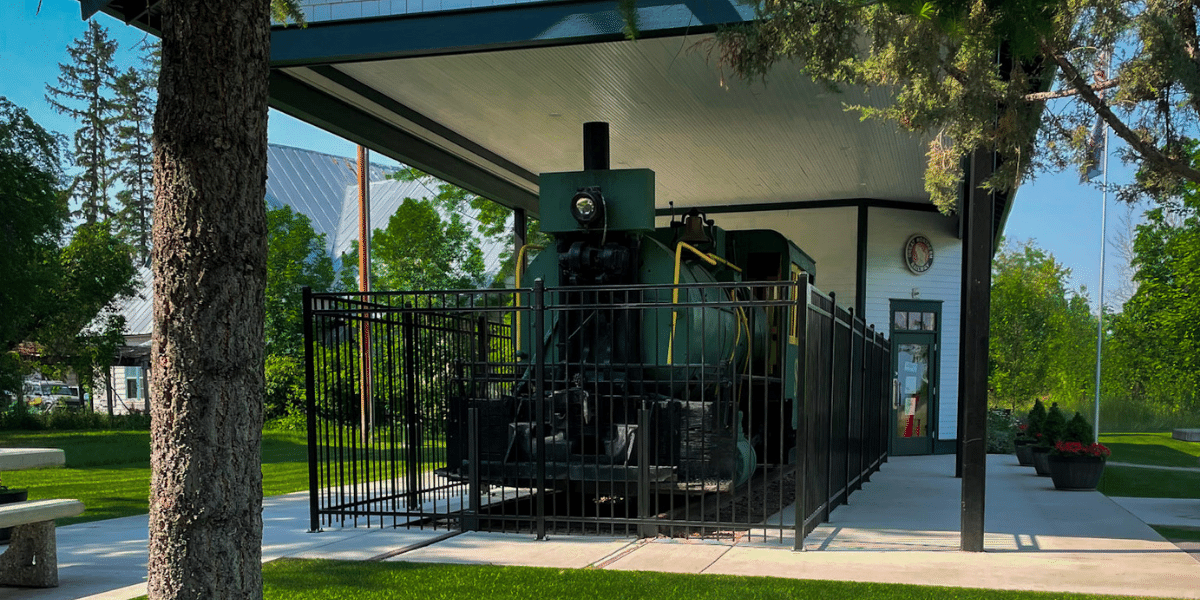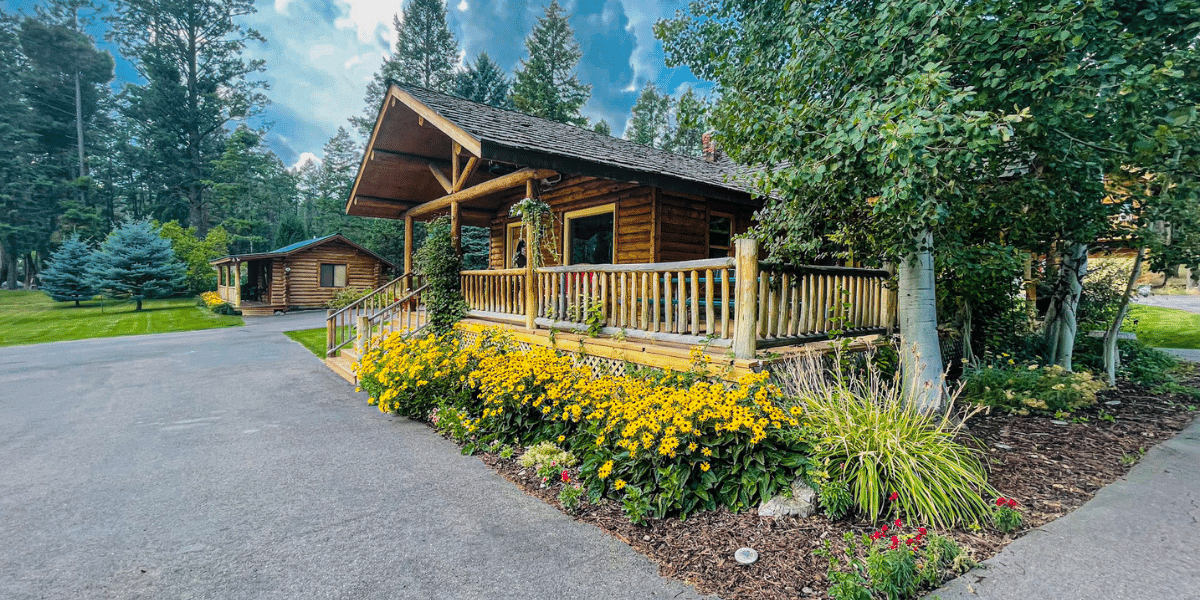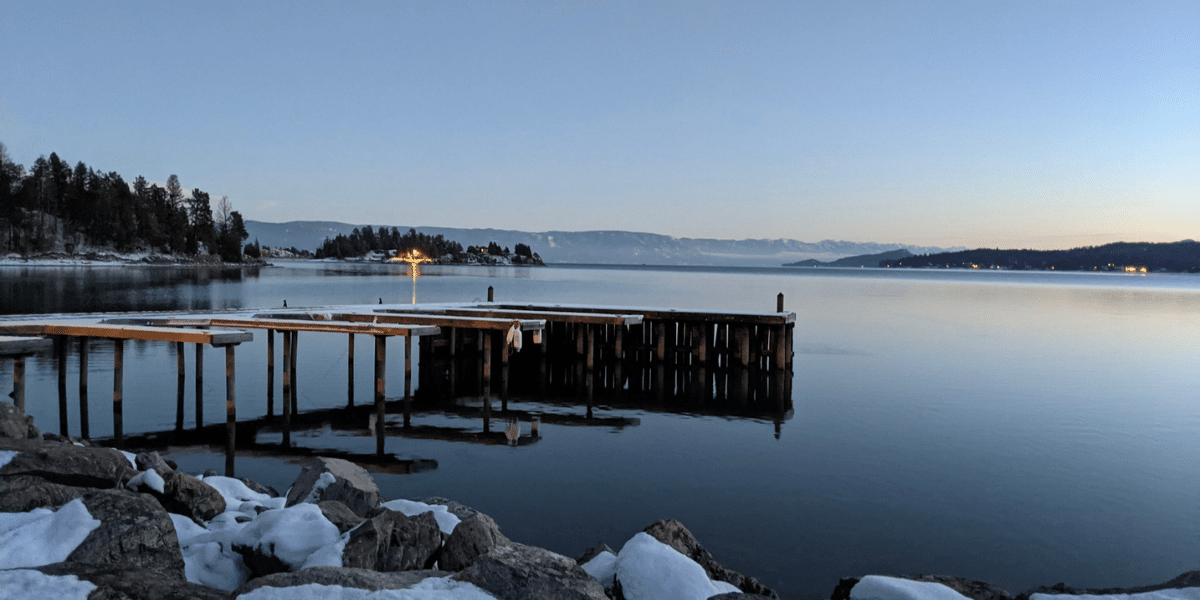 Location, Location, Location!
Somers Bay Log Cabin Lodging is located in the quaint town of Somers, Montana. A short driving distance to everything fun the Flathead Valley has to offer as well as the best restaurants too. Lodging is directly across from Flathead Lake,  10-15 minutes to downtown Bigfork, Kalispell and Lakeside and 45 minutes to Glacier National Park.    Spend the day out and about and in the evening relax inside your cabin or on your private front porch and enjoy the beautiful surroundings and views.  How vacation is meant to be, not in a hotel.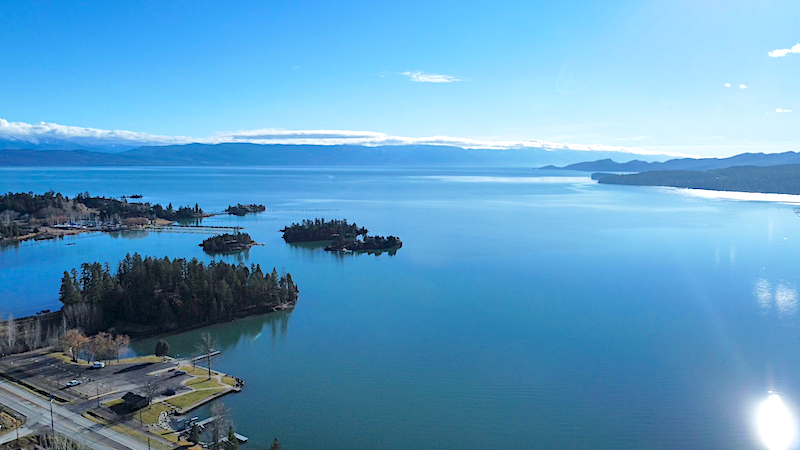 Somers Bay Cabins is our home.  It's a place that was created for vacationers to recreate in our beautiful state and valley.  We truly care about your experience while vacationing with us, from our cabins to helping you find activities that you will enjoy and leave you with wonderful memories.
Please respect our cabins, staff, other guests, our grounds, and our beautiful valley.
Always Remember the Montana Way:
Leave No Trace. Be Kind to All. Be Mindful. Be Courteous. Don't Approach Wild Animals.